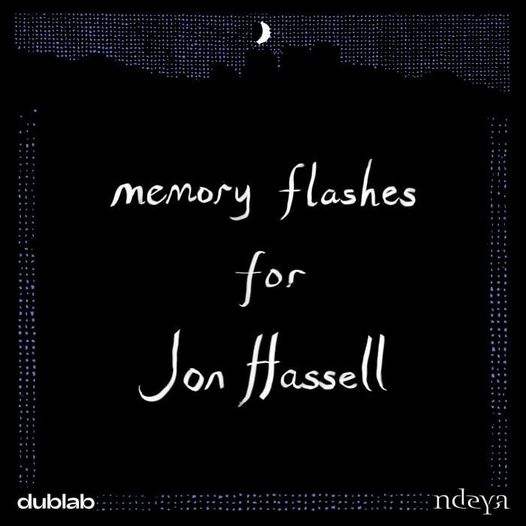 Memory Flashes for Jon Hassell
Thursday, December 9, 2021 10:00 a.m. to 12:00 p.m. PST (19:00 - 21:00 Norwegian time)
Jon Hassell pushed beyond the boundaries to change the way we experience sound. As the originator of Fourth World music, the trumpet player and composer conjured shapeshifting sonic forms that floated at the edge of consciousness. His nuanced, dreamlike landscapes were sacred spaces where sensuality reigned supreme and the ear served as a path to the beating heart.
Jon Hassell passed from this earthly plane on June 26, 2021 but his music resonates in the recorded body of work he left behind and echoes through output of the many artists he influenced. Jon was always supportive of
dublab
and we are honored to pay tribute to his radiant spirit through offerings of remembrance by his family, friends, collaborators and admirers in this radio program produced by Frosty.
Contributors in order of appearance:
Brian Eno
Adam Rudolph
Jeff Rona
Taska Cleveland
Spencer Doran (Visible Cloaks)
Matt Werth
Arnaud Mercier
Rick Cox
Terry Riley
Jan Bang
Alexis Georgopoulos (Arp)
Jung Hee Choi
La Monte Young
Hugh Marsh
Matthew Jones
Frosty
Memory Flashes flyer art by Arien Walizadeh.