Punkt Ensemble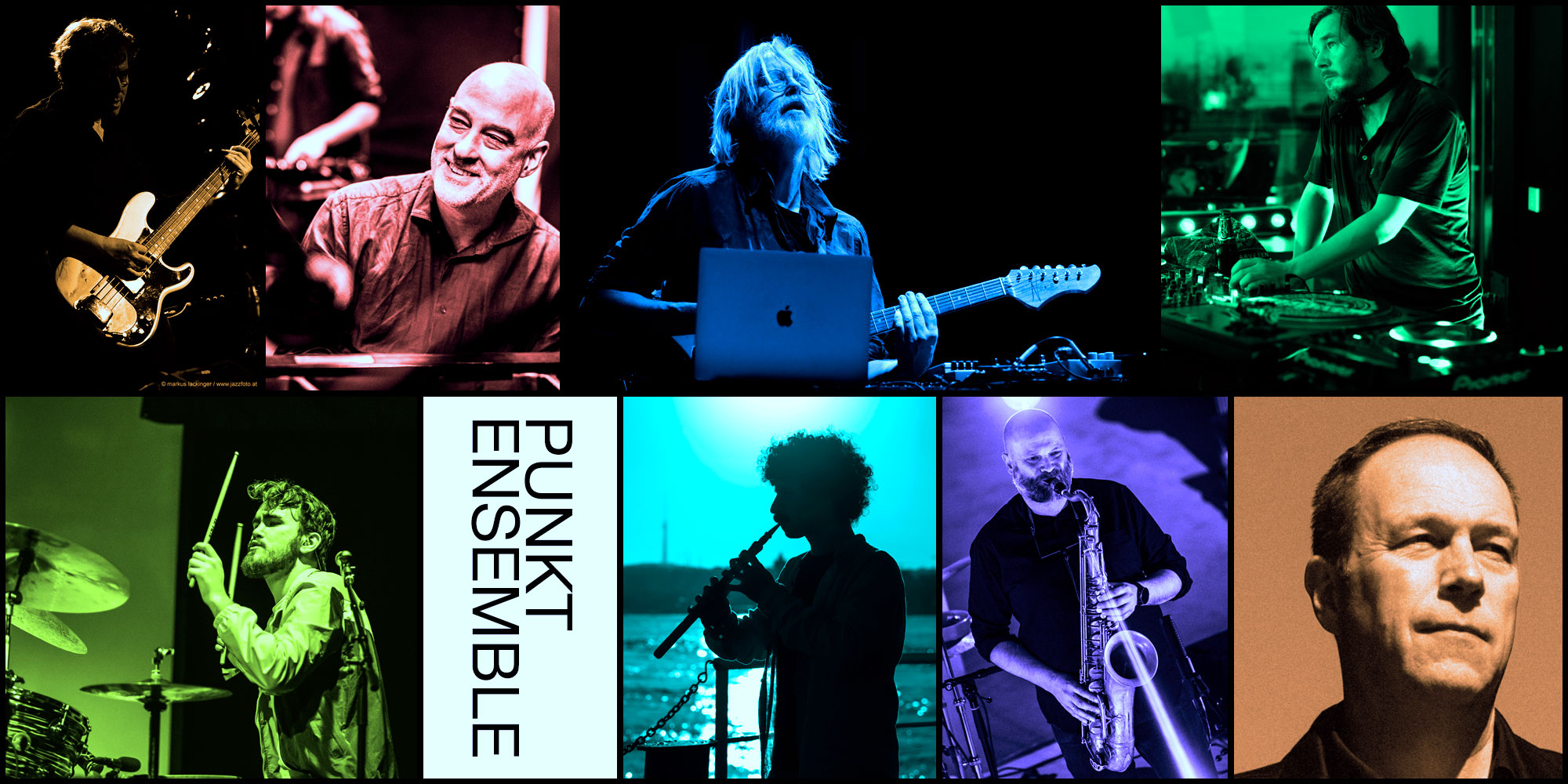 The Punkt Ensemble is put together especially for Punkt 2021, and will perform a set consisting of newly composed material.

Eivind Aarset: guitar, electronics
Jan Bang: live sampling, electronics
Erik Honoré: synthesizer, live sampling
DJ Strangefruit: decks
Audun Erlien: bass
Jonas Verlo: drums

Guests: André Kassen: sax, Canberk Ulaş: duduk

Sound: Sven Persson
Visuals: Tord Knudsen

Additional biographies:
Jonas Verlo is a young drummer from Asker, currently studying the masters program in popular music performance at the University of Agder.
Canberk Ulaş is a professional duduk player and educator. He graduated from the Istanbul Technical University / Turkish Music State Conservatory in 2019. He studied the duduk with Suren Asaduryan and Özcan Gül. Ulaş also joined Erkan Oğur's and Derya Türkan's workshops, who are two prominent representatives of Anatolian music.

André Kassen is a Norwegian saxophone player who has worked with Ståle Storløkken, Jan Bang, Bugge Wesseltoft, Erik Honoré and Audun Kleive. He also plays in the bands AADAL, Scheen Jazzorkester and Michael Aadal Group.