Håkon Kornstad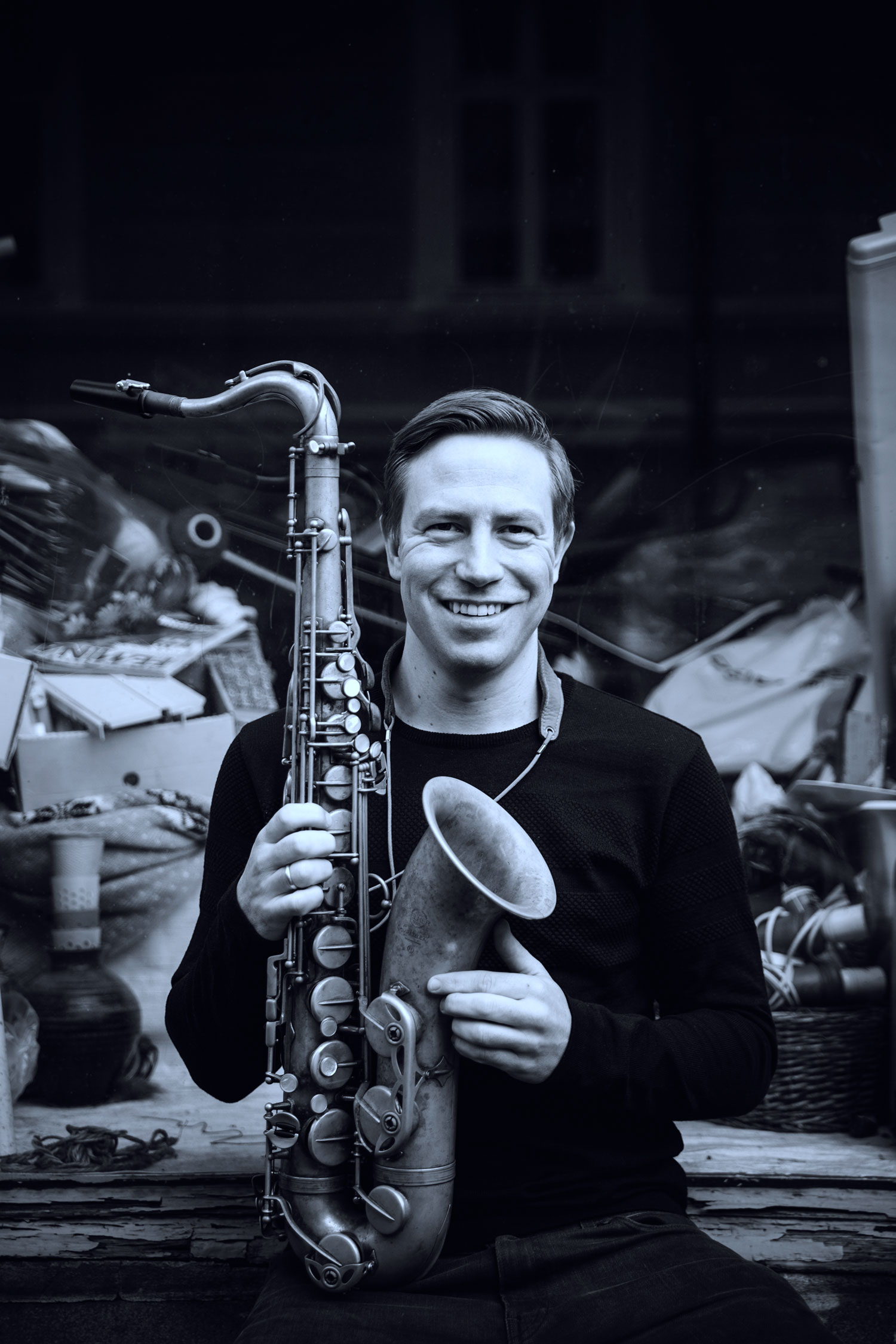 Håkon Kornstad brought his unique skillset to the fore on his latest album "Out of the Loop". Recorded during the 2020 pandemic lockdown in Sofienberg Church in Oslo, the album carries the listener through many textures across its tracks, often sounding electronically created - yet all sounds are generated by his luscious tenor saxophone sound, or are provided by Håkon's warm tenor voice. The Flutonette - essentially a flute with a saxophone reed mouthpiece - also makes appearances, further diversifying the sonic palette, as does the kalimba.

"Out of the Loop" offers us a record of a musician-singer-composer who is clearly in a golden period of productivity and development in his career, a fact all the more surprising considering the time during which much of it was composed and all of it was recorded. The album's title not only puns on Kornstad's use of looping electronics, but offers the listener a chance to stop the world and get off it for a while in a warm, friendly space, filled with the joy of musical exploration.

"His solo program is characterized by a supreme, calm dramaturgy that does not forget the listener. (…) His machinarium is impressively humanized, it grooves and the stream does not stop. A wonderful and unconditional recommendation far beyond the narrow jazz circle." (JazzPodium, DE)

"A man, an instrument, a looping device — and imagination: that's all it takes for an enchanting disc full of melodies and minimalist repetitive figures." (Stereoplay, DE)

Håkon Kornstad's fourth solo album is as overwhelming as the previous three (Terje Mosnes, NO).