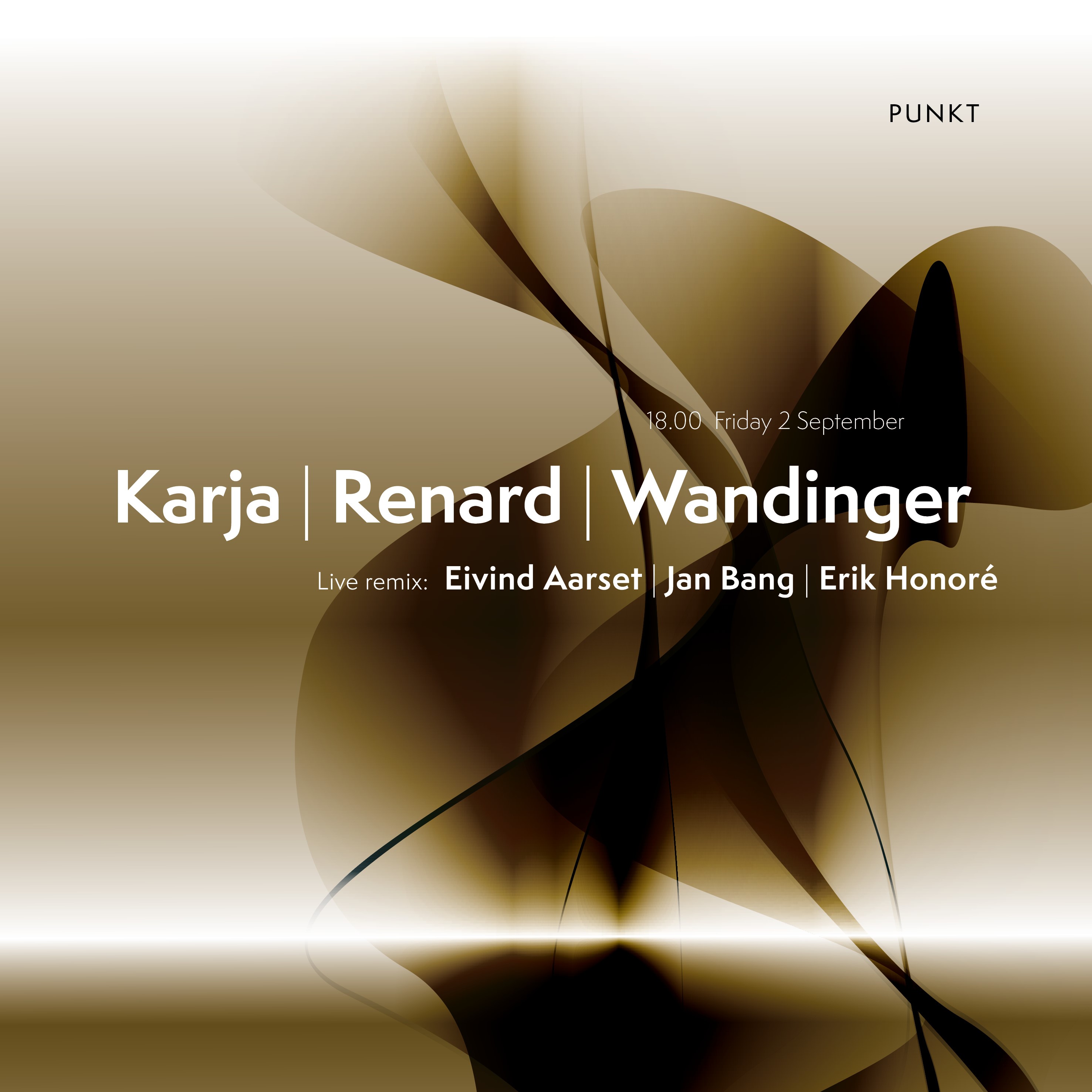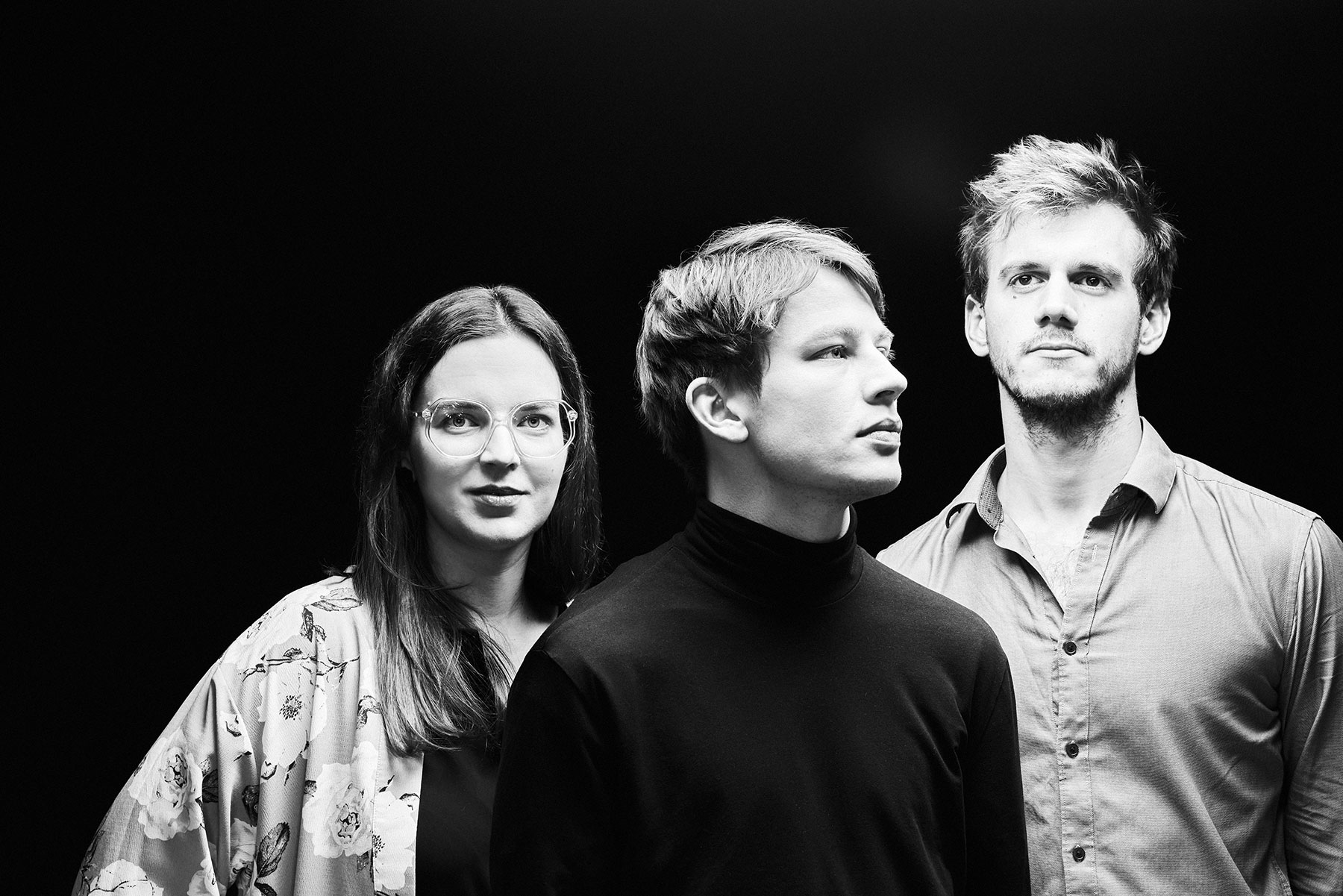 Karja/Renard/Wandinger is a brand new international ensemble focusing on experimental improvised music. They started playing together in 2019 and in summer 2022 they will release their dynamic debut album.
The trio is lead by the vigorous Estonian pianist Kirke Karja. Together with French bassist Etienne Renard and German drummer Ludwig Wandinger they focus on extended techniques, elements from free improvisation and contemporary composition. The trio gets their inspiration from old creepy silent films and broken machines.
Like when they met at Punkt @ Banlieues Bleues in Paris earlier this year, the trio will be remixed by Jan Bang, Erik Honoré and Eivind Aarset.
"For me the highlight of the showcase sessions was a set featuring Kirke Karja on piano; she leads a trio with Etienne Renard on bass and Ludwig Wandinger on drums. Their music was a very good example of music improvised freely within certain worked out structures." – Tony Dudley-Evans, London Jazz News.
"But the most convincing set this writer experienced was the second-ever performance by a young trio featuring Estonian pianist Kirke Karja, French bassist Etienne Renard and German drummer Ludwig Wandinger, which refracted swing impulses through jagged stop-start rhythms, suggesting a hybrid of the Bad Plus and Punkt.Vrt.Plastik, while tapping some 20th century modern classical influences." – Peter Margasak, Downbeat
Photo by Kaupo Kikkas
LIVE REMIX: JAN BANG | ERIK HONORÉ | EIVIND AARSET
Jan Bang: Punkt co-founder, live sampler, producer, professor. His solo albums include "And Poppies From Kandahar ..." and "Narrative From The Subtropics", and he is a frequent collaborator with this remix's collaborators Eivind Aarset (most recently on their album "Snow Catches on Her Eyelashes") and Erik Honoré.
Erik Honoré: Punkt co-founder, keyboard player, engineer, producer, songwriter, novelist. He has released two solo albums, "Heliographs" and "Unrest", and has worked with Jan Bang throughout their careers, including work with David Sylvian (Uncommon Deities", "Died In The Wool") and co-remixer, Eivind Aarset ("Connected").
Eivind Aarset: guitarist, composer. He has released a string of acclaimed albums as bandleader, the most recent being the best-selling and critically acclaimed "Phantasmagoria Or A Different Kind of Journey". He has collaborated frequently with co-remixers Jan Bang and Erik Honoré, not only on such records as "Dream Logic", and Bang and Honoré's solo albums, but has been a regular contributor to remixes with them throughout the festival's history.