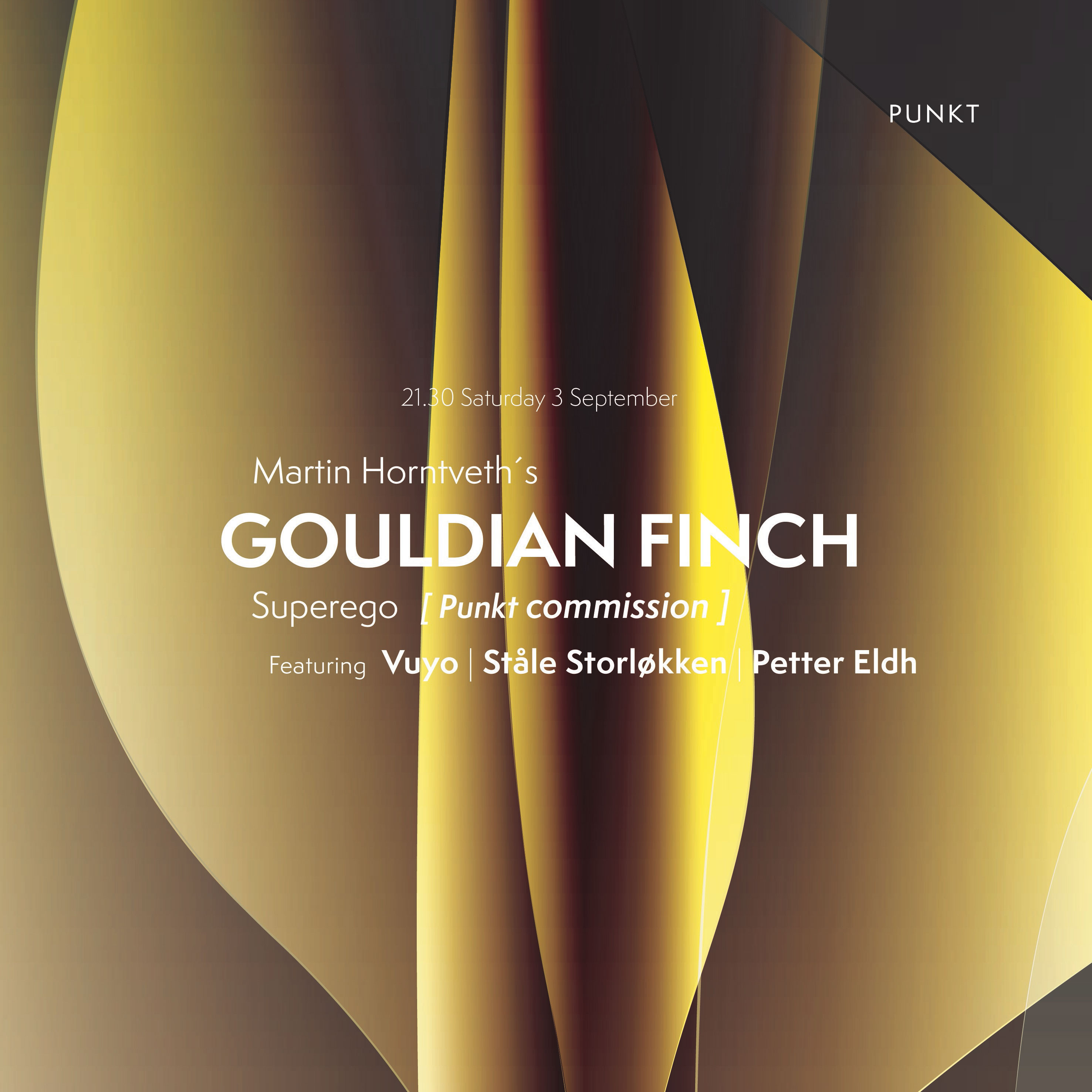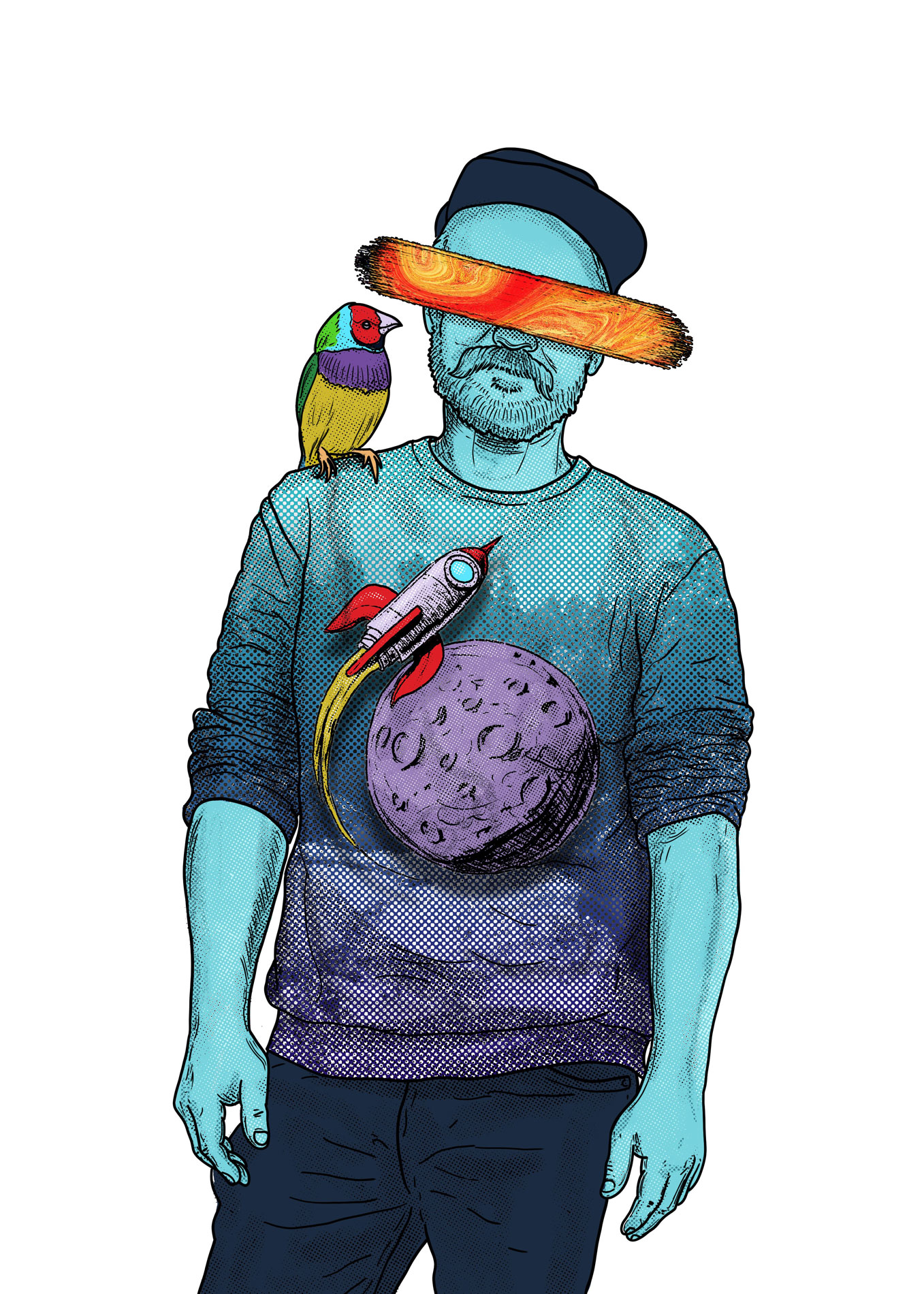 On Saturday 3 September, Punkt presents this year's commissioned work from drummer, composer and Jaga Jazzist co-founder Martin Horntveth's new project Gouldian Finch who will perform the piece 'Superego'.
Martin Horntveth (born 1977) is a Norwegian musician, composer, producer and artist. Focusing mainly on compositions for film, dance and theatre over the last 20 years, he has recently dived into a huge genre-bending project with several forthcoming albums and commissioned works under the Gouldian Finch umbrella. For this concert Martin has picked musicians and technical crew from the top shelf, and promises a spectacular audiovisual experience.
The music presented at Punkt will be the first of many albums and projects under the Gouldian Finch name.
"It's all the music I love stirred together in a saucepan. Over the years I've wanted to make all kinds of music but it's been so diverse that I haven't managed to choose direction. But now I've merged all of this into my dream project and it's been a thrill making this music," Martin says.
With influences from hip-hop, glitch-electronica, film music, noise music, folk music and jazz the styles blend together and rapidly changes so it feels like a rollercoaster through musical genres.
The musicians performing 'Superego' are:
Ståle Storløkken: Keyboards
Petter Eldh: Bass
Martin Horntveth: Drums and electronics
Plus guest rapper, Vuyo
Espen Høydalsvik: Sound design
Kimarius Abrahamsen: Light design
__________
About his musician choices, Martin says:
Ståle Storløkken (born 1969 in Dombås, Norway) Ståle has been one of my #1 musical heroes for over 25 years. We've worked together with Jaga Jazzist but this is the first time I'm lucky to have Ståle in my own project.
Petter Eldh (born 1983 in Gothenburg, Sweden) I've been both talking and dreaming about working with Petter for a while now. His background in both jazz and hip-hop has been an important factor for me regarding this piece of music.
Ole Vuyo Småge (born 1988 in Zimbabwe) I read about Vuyo in Pitchfork, heard his work and got hold of him because I knew I had to get to know him. Vuyo is a brilliant Norwegian/South African rapper and lyricist and I'm honored to have him in my team.
Espen Høydalsvik (born 1983 in Ørsta, Norway) Espen has been the Jaga's sound designer for over 12 years and also been involved in most of my other bands, commissioned pieces and projects.
Kimarius Abrahamsen (born 1996 in Sarpsborg, Norway) Kimarius is a brilliant light designer who works with the absolute biggest Norwegian acts. We met through Jaga and have already done commissioned piece for Kongsberg Jazz Festival together so it felt only natural to continue the collaboration.
Illustration: Gouldian Finch by Julian Brzozowski