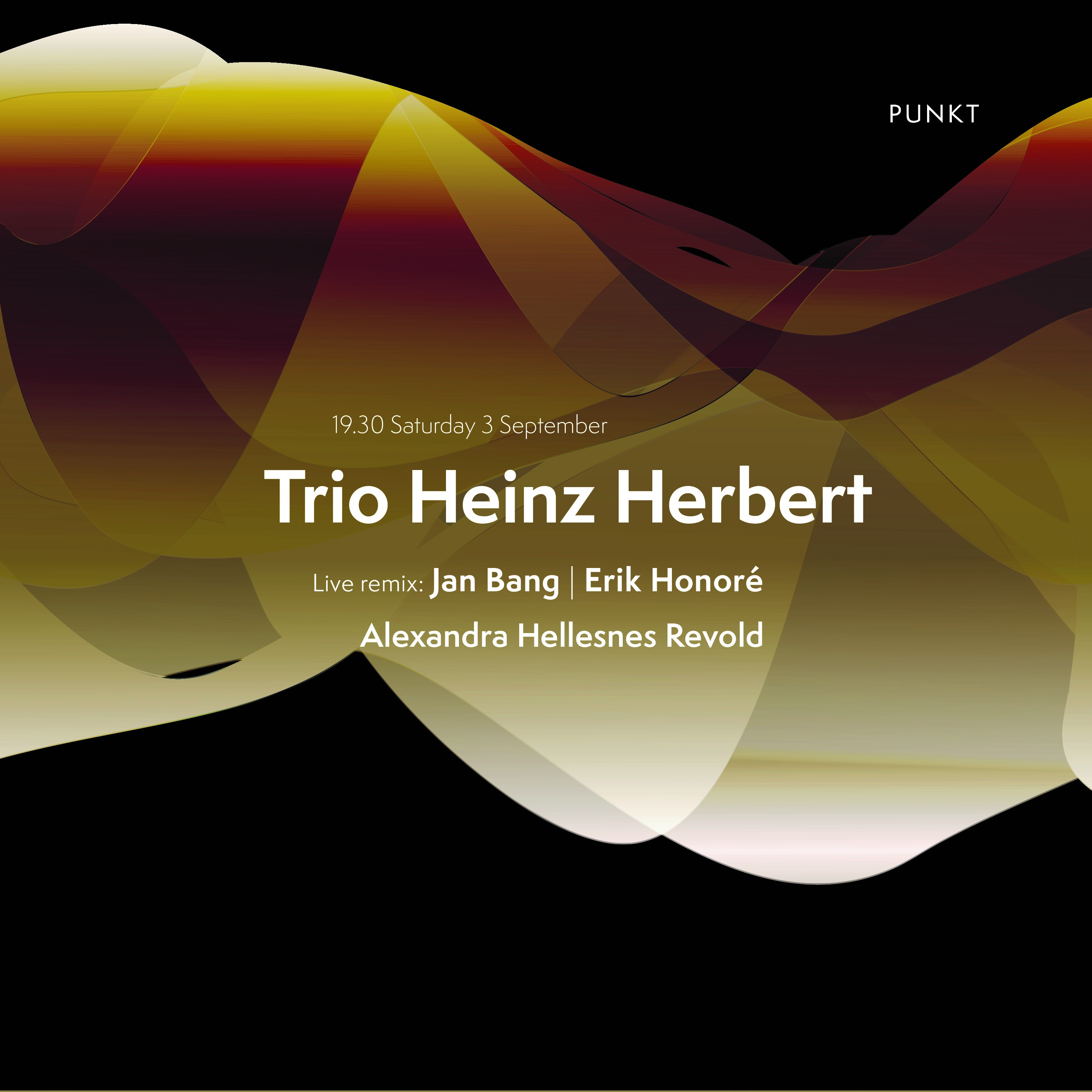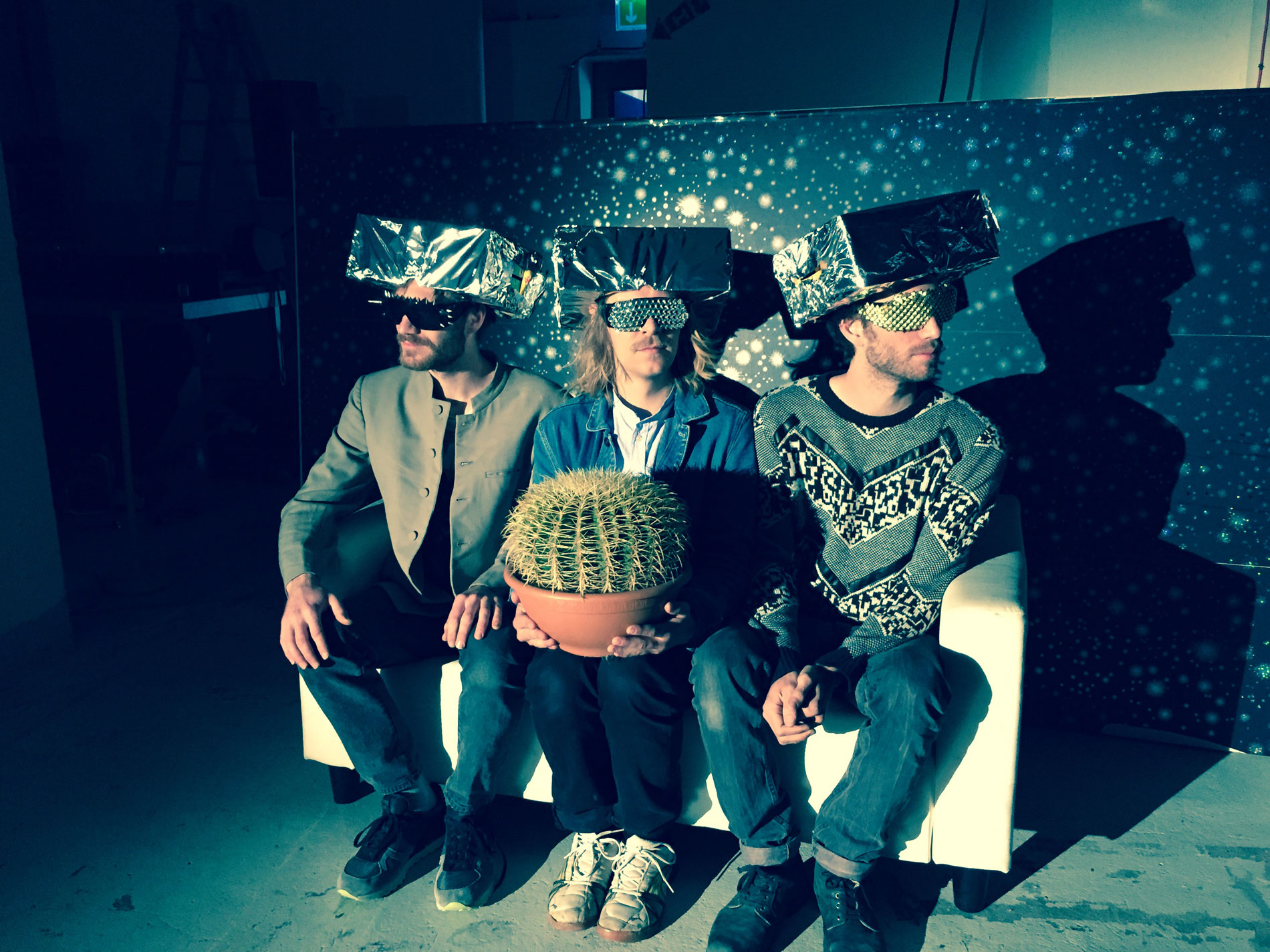 Dominic Landolt - Guitar, FX
Ramon Landolt - Synth, piano
Mario Hänni - drums
Nomen est omen - or not, in the case of the Trio Heinz Herbert. The band's name suggests a clear position within the jazz tradition. As Heinz Herbert is an imaginary figure, however, this liaison is exposed as a mischievous flirt with the jazz tradition in which the three sound-alchemists have now cheerfully dallied for almost a decade - duping it with their own constantly changing universe of sound. Appearances at jazz festivals such as London Jazzfestival (2020), Unerhört Zurich (2019), Jazzfest Berlin (2018) or unlimited 31 (2017) in Wels, Austria - at the invitation of curator Mary Halvorson - along with unconventional concert locations and forms such as the multidisciplinary performance weeks in Lucerne and Zurich, established their reputation as hip, risk-taking sound researchers.
Welcome to transgressive zones of sound, multifaceted sonic structures, diverse aggregate states, moods and colliding rhythms. YES: enter the cabinet of mirrors, reflecting influences, material, colours and double (dance) floors. More closely intertwined, and loosely interlocked, the Trio Heinz Herbert sound comes apart in the sum of the threefold individuals and in an interplay based on blind trust, on YES(Intakt Records, 2018) they celebrate music which is always in motion, constantly building new forms, reminiscent of the shifting, morphing multiple body of a flock of birds.
In 2019 at 12Points Festival Trio Heinz Herbert won the "Zenith Award for Emerging Artists", an award bestowed annually by the European Jazz Network in association with 12Points.
The band has released four albums, celebrates its 10th anniversary this year, and is currently working on their 5th studio album.
LIVE REMIX: JAN BANG | ERIK HONORÉ | ALEXANDRA HELLESNES REVOLD | JENS IDSØ ANDERSEN
Jan Bang: Punkt co-founder, live sampler, producer, professor. His solo albums include "And Poppies From Kandahar ..." and "Narrative From The Subtropics", and he is a frequent collaborator with this remix's collaborator, Erik Honoré.
Erik Honoré: Punkt co-founder, keyboard player, engineer, producer, song writer, novelist. He has released two solo albums, "Heliographs" and "Unrest", and has worked with Jan Bang throughout their careers, including work with David Sylvian (Uncommon Deities", "Died In The Wool").
Alexandra Hellesnes Revold: DJ, live sampler and performer, producer, masters student. Her works include remixes for Isle of Goats, and an EP with her band, JEJUNE. She frequently performs live and DJs at local clubs.
Jens Idsø Andersen: Modular synth player, live sampler, guitarist & producer. Bacherlor's student in electronic music, and musical director for the Norwegian artist Ramón.