Skúli Sverrisson / Davíð Þór Jónsson / Ólöf Arnalds

On Friday 1st of September, Punkt proudly presents new works by Icelandic bassist and composer Skúli Sverrisson performed by himself, pianist Davíð Þór Jónsson and singer Ólöf Arnalds.
Skúli Sverrisson (born in Reykjavík 1966) has built a unique career as a composer, producer and improviser with a broad spectrum of artists. As an instrumentalist he has worked with Wadada Leo Smith, Arto Lindsay, Blonde Redhead and Allan Holdsworth to name a few.
Skúli was a close collaborator of Laurie Anderson for over a decade. He has composed music for Víkingur Ólafsson, Icelandic Symphony Orchestra and Erna Ómarsdóttir and is known for his duo work with Óskar Guðjónsson, Bára Gísladóttir and Bill Frisell.
In the world of film Skúli has contributed to the scores of Hildur Guðnadóttir, Jóhann Jóhannsson and Ryuichi Sakamoto. Skúli is the artistic director of the experimental music venue Mengi in Reykjavík which he co-founded in 2013 and celebrates its 10th anniversary this year.
About his fellow Icelandic musicians, pianist Davíð Þór Jónsson (born in Seyðisfjörður 1978 and singer Ólöf Arnalds (born in Reykjavík 1980), Skúli says: "I have collaborated closely with both Davíð and Ólöf for over 20 years now. Both of them have built legendary careers as composers and performers and I have a huge admiration for their work, so to perform these new pieces with them at Punkt Festival is very exciting to me."
For the last 25 years Davíð Þór Jónsson has had a great impact on Icelandic music as an instrumentalist, producer and composer. He has also made his mark on Icelandic theater, and lent his talent to great artists such as visual artist Ragnar Kjartansson and film director Benedikt Erlingsson.
Ólöf Arnalds is an Icelandic singer and composer. Her voice of instantly captivating, spring water chasteness is simultaneously innocent yet ancient and has been called "otherworldly" by The New York Times, "stunning" by SPIN, "bewitching" by Rolling Stone, "ethereal" by Vanity Fair and "impossibly lovely" by Paste.
---
LIVE REMIX: EIVIND AARSET / MORTEN QVENILD / JOHN DEREK BISHOP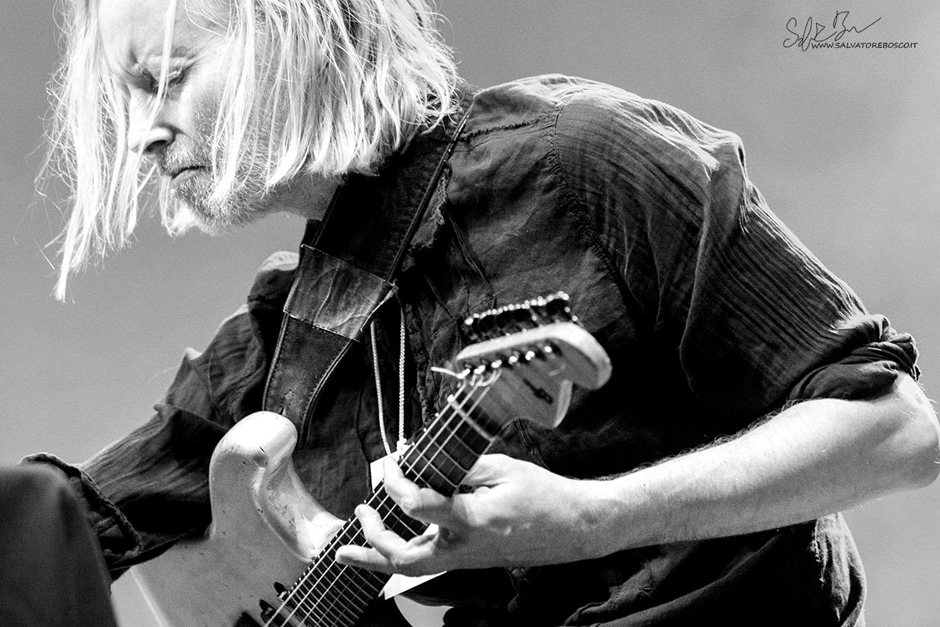 Eivind Aarset is a guitarist with a unique musical vision that absorbs and reflects all manner of music while retaining an enviable individualism and high quality craftsmanship that can span from quiet intimacy to searing intensity. His debut as a bandleader on Jazzland Recordings was described by the New York Times as "One of the best post-Miles electric jazz albums," setting a high benchmark that Aarset has consistently met and exceeded, both in the studio and in live performance.
As one of Norway's most in-demand guitarists, Eivind Aarset has worked with Jon Hassell, David Sylvian, Bill Laswell, Jan Garbarek, Paolo Fresu, Marilyn Mazur, J.Peter Schwalm, Mike Manieri, Marc Ducret, Michel Benitas Ethics, Martux-M, Stefano Battaglia, Michele Rabbia, Talvin Singh, and Andy Sheppard. He has worked with Nils Petter Molvaer's band, (appearing on many of Molvaer's albums, including the breakthrough album "Khmer" and 2006's award-winning "ER"). He also has collaborated with Dhafer Youssef, both live and in the studio.
Morten Qvenild's artistic scope (1998-2023) contains a wide range of genres and openness, which has resulted in a great artistic breadth and production over several years. The pianist, producer and composer has given concerts with A-ha, played improvisational music with Gard Nilssen, jammed with the improvising computer KimAuto in an artistic research project and written songs with poet Frode Grytten during the same week. This describes Qvenild's eclectic workday well. Morten has been very active as a musician and composer in European jazz and other related genres since 1998 and has toured internationally during all these years. He has contributed artistically with solo projects and in several bands and constellations; In the Country, The National Bank, Solveig Slettahjell, A-ha, Marit Larsen, Susanne Sundfør, Arve Henriksen, Thomas Dybdahl, Martin Hagfors, Ingrid Olava, The Budding Rose, Nils Petter Molvær, Shining, Jaga Jazzist, Trinity and Susanna and the Magical Orchestra to name a few. In the performing and creative field, Morten Qvenild has extensive experience with various aesthetically founded technical setups based on music technology mixed with acoustic instruments, as well as experience as a songwriter/lyricist in pop music, studio production, improvisation, and contemporary music, often from his own sound studio; UglaLyd. He has performed over 1,000 concerts and contributed to around 100 album recordings, many of these with his own projects and self-composed music.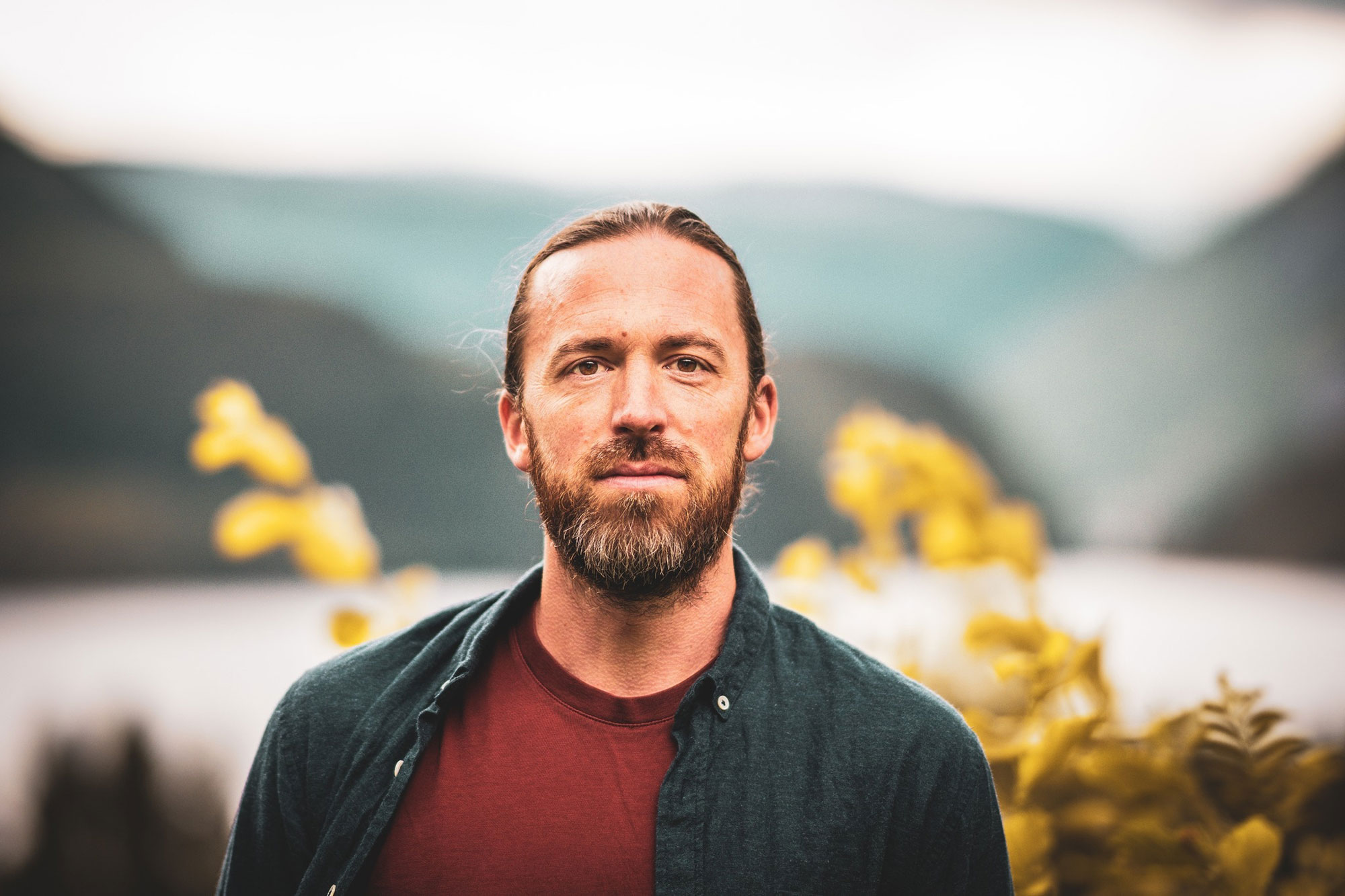 John Derek Bishop (alias Tortusa) is a Norwegian-American electronic musician and producer from Stavanger, Norway. He has released five albums on Jazzland Recordings and was nominated for the Spellemann Prize (Norwegian Grammy) for his solo album «I Know This Place». His albums have received good reviews in the magazines Mojo Magazine, Prog Magazine, and Future Music Magazine. Bishop has collaborated with artist Arve Henriksen, Eivind Aarset, Nils Petter Molvær, Jan Bang, Erland Dahlen, and more.