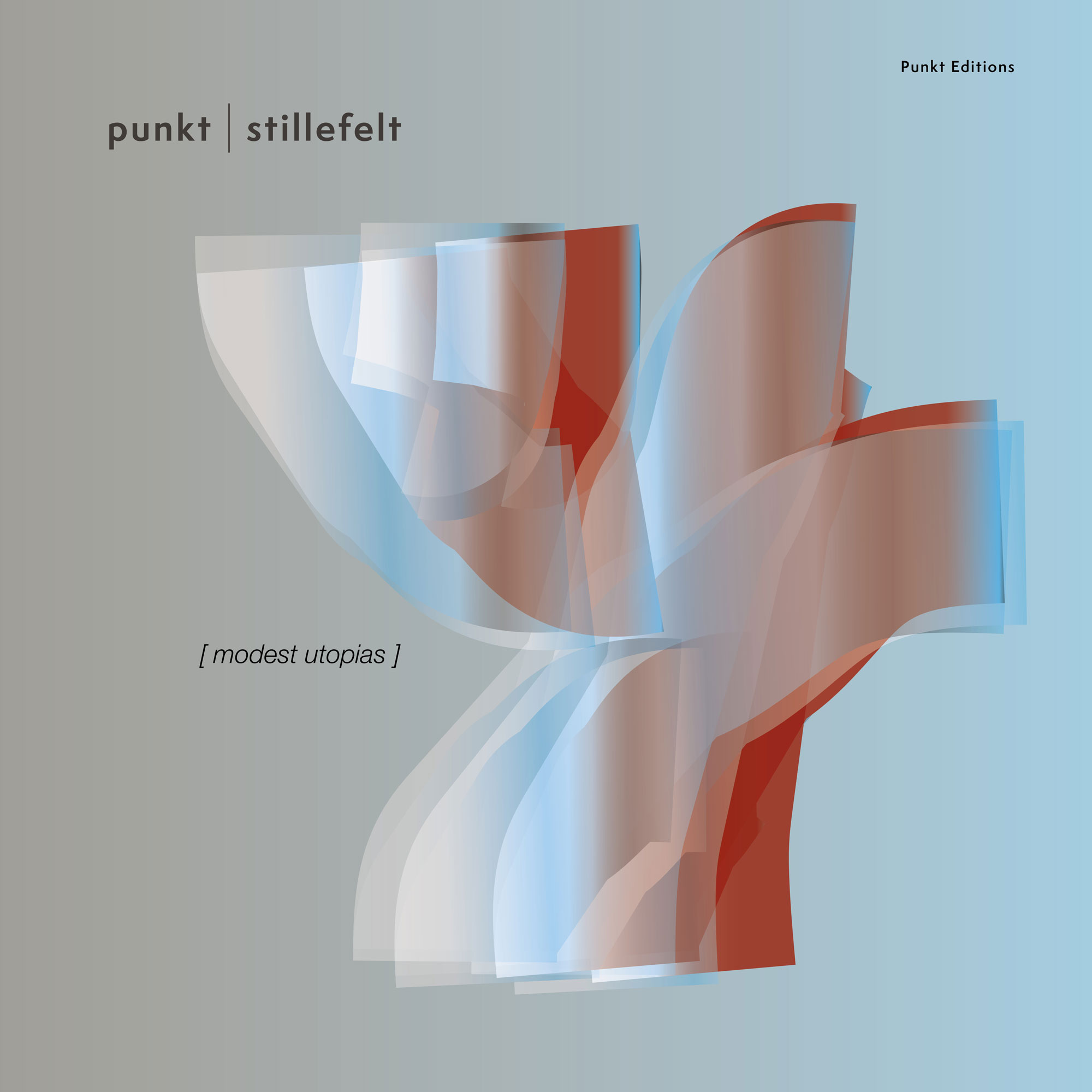 Modest Utopias: A collaborative album born amidst lockdown, forged through digital conversations, inspired by the Live Remix concept.
We are excited to announce the release of Modest Utopias, a powerful collaborative album between British trio Stillefelt and a temporary Punkt collective led by producers/musicians Jan Bang and Erik Honoré, featuring music students from the University of Agder.

The project began when a three-day Punkt Festival in Birmingham was cancelled due to the first Covid lockdown. Instead of abandoning their plans for collaboration, the musicians engaged in a digital musical conversation which has now materialized as the second release on Punkt Editions.
As the world grappled with unprecedented challenges, music served as a source of comfort and connection, motivating the artists to embark on a creative journey during a time of introspection and transformation. Modest Utopias draws from a diverse range of influences to explore themes of conflict, adversity, and hope. As we move forward, the album serves as both a reminder of a pandemic that is already starting to feel unreal, a dreamlike memory of deserted streets and isolation, and as a tribute to the resilience of the human spirit and the importance of art in our lives.
Modest Utopias is not only an album born out of challenging times, but also a testament to the innovation and collaboration that lies at the core of the Punkt Festival: The Live Remix concept, where live performances are remixed in real-time by other artists. This groundbreaking approach was adapted into a "city-to-city format" for Modest Utopias: Stillefelt's performances in Birmingham were reimagined and enhanced in the Punkt Studio in Kristiansand before being returned for further creative input by Stillefelt. The album was ultimately mixed by Erik Honoré in Oslo as society began reopening.
Up until this collaboration, Stillefelt's work was focussed on exploring what it means to improvise music together in live performance. Modest Utopias became a way to continue that work at a time when playing to an audience was not possible. The exchange of musical ideas between Stillefelt and Punkt was an improvisation that unfolded over time, and much like a live performance, Modest Utopias became something inextricable from the musicians who created it and the environment in which it was created.
Punkt has enjoyed a long-standing collaboration with the University of Agder, by contributing to the institution's electronic music education and providing practice opportunities for music students. This partnership is evident in Modest Utopias, which features the talents of both seasoned artists and emerging musicians from the University.

The artists on Modest Utopias include:
Stillefelt:
Chris Mapp: bass, electronics
Percy Pursglove: trumpet
Thomas Seminar Ford: guitar, electronics
Punkt:
Benedikte Kløw Askedalen: vocals, electronics
Alexandra Hellesnes Revold: samples, electronics
Kristian Isachsen: samples, electronics
Canberk Ulaş: duduk
Eirik Lindtner: guitars, electronics
Jan Bang: samples, electronics, vocals
Erik Honoré: samples, electronics, synthesizer
Produced by Jan Bang and Erik Honoré.
Cover design by Nina Birkeland.