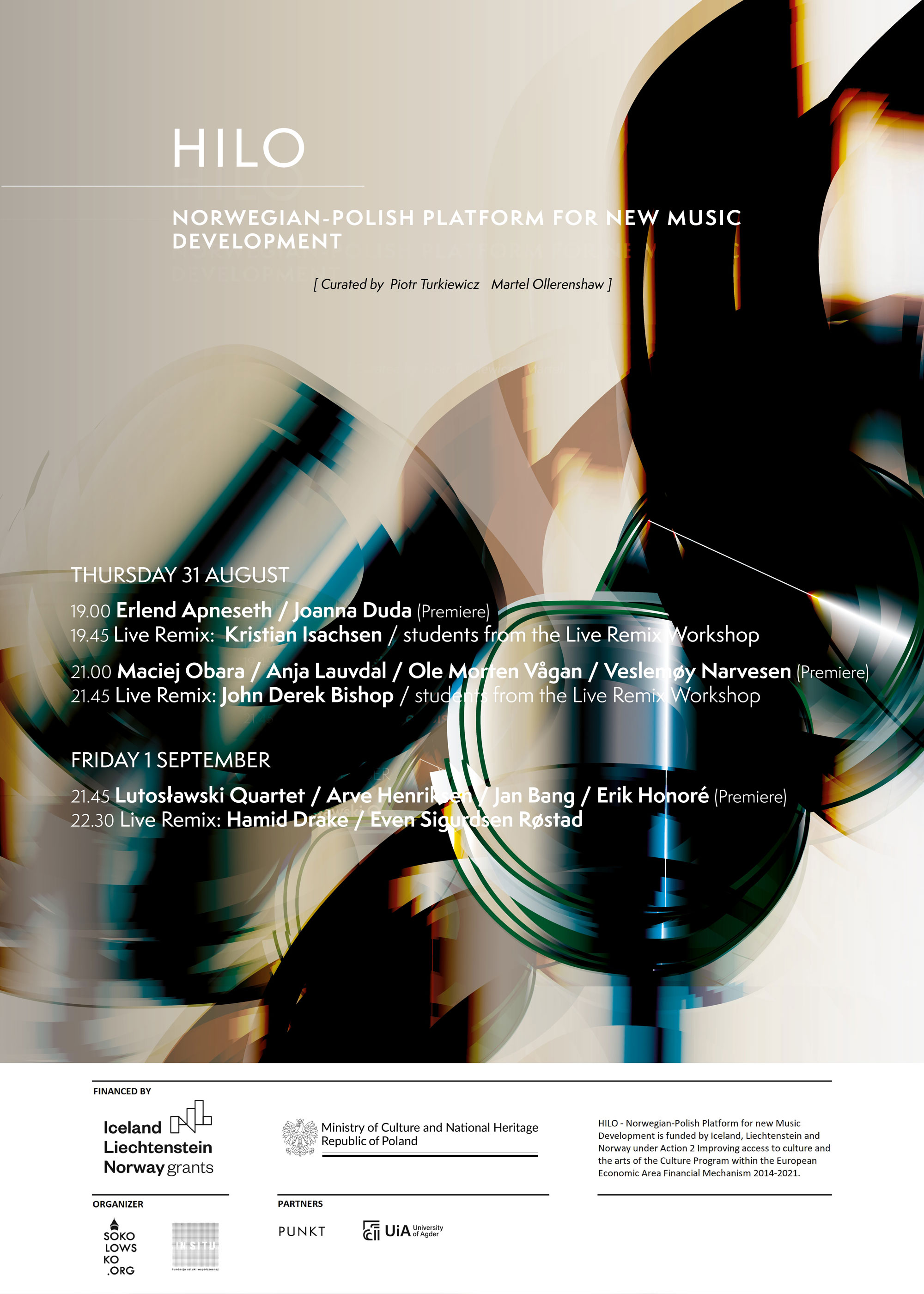 HILO - Norwegian-Polish Platform for New Music Development is a platform for collaborations between Polish and Norwegian artists, curators, educators and organisers working in the field of new music in the broadest sense.
The range of genres presented at HILO includes new contemporary music, experimental music, jazz, improvised music and sound art. The platform will include new composer commissions, original sound installations, interdisciplinary and educational projects.
Activities will be presented at 6 events in Poland and Norway in 2023 and 2 festivals in 2024.
---
Joanna Duda
Joanna Duda – pianist, composer, improviser, moves in experimental music with elements of jazz, classical and contemporary music. Her main projects are solo (KEEN Alpaka rec. 2019) and Joanna Duda Trio (FUMITSUKE 2020 Echo Productions). Both are characterised by combining electronic and acoustic sounds in an osmotic and organic way.
In 2017, she formed the Joanna Duda Trio which, in recent years, has played at such prestigious venues as Ronnie Scott's in London, Le Periscope in Lyon, Opus Jazz Club in Budapest and jazz festivals in Vancouver, Edmonton, Bremen and Helsinki. Together with Morris Kliphuis (NL), she is co-founder of the Wake The Dead project, which juxtaposes electronic music and improvisation with the sound of a baroque ensemble. The project premiered at Bimhuis on 14 October.
Apart from concerts in the most important European metropolises, such as Berlin, London, Vienna, Porto, Rome, Bucharest, Oslo, Tallinn, The Hague, Vilnius or Amsterdam, she has performed many times in Asia (e.g. Tokyo, Beijing, Shanghai, Delhi) and North America (Vancouver, Hamilton, Edmonton), as well as in less obvious destinations (Greenland – Nuuk, Sisimiut, Norway – Lofoten, Kaliningrad, Vladivostok).
More about Joanna Duda:
Website
Bandcamp
Instagram
Facebook
---
Erlend Apneseth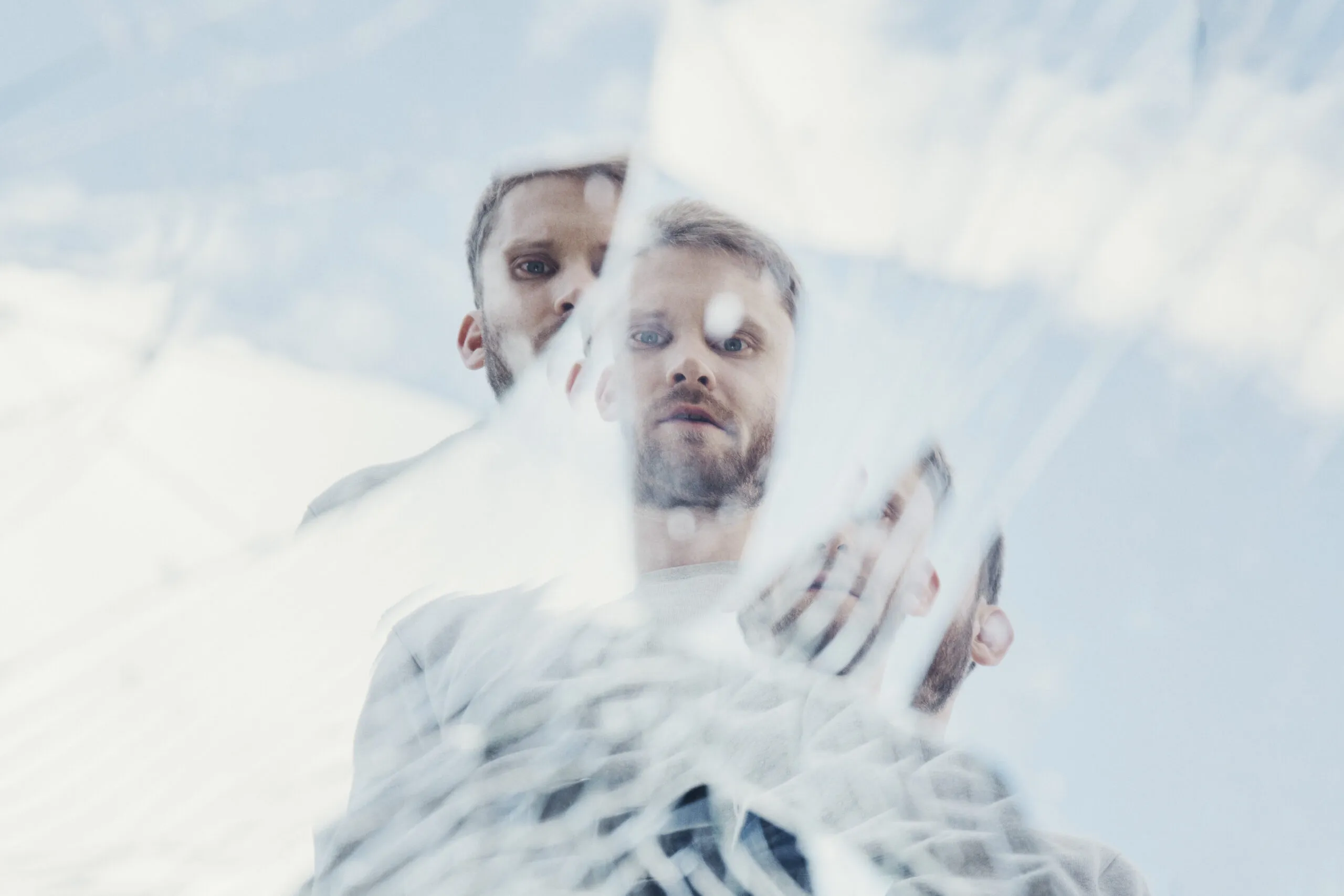 Erlend Apneseth is one of Norway's foremost Hardanger fiddle players and folk musicians. He has released eight albums, received numerous awards, among them "Grappas Debutantpris" and "Gammleng-prisen", and no less than five nominations for the Norwegian Grammy's. In 2019 he received the Norwegian Grammy's award in the Open Cathegory for his album "Salika, Molika", with Erlend Apneseth Trio and Frode Haltli. The album also received the NOPA-award and was nominated for the Nordic Music Prize. Apneseth has written commissioned works for Kongsberg Jazzfestival, Førdefestivalen and Ultima, and toured extensively in Europe the past years. Since 2021 he has collaborated with the composer Ørjan Matre on new works for Hardanger Fiddle and The Norwegian Chamber Orchestra.
His solo project "Fragmentarium"(2020) received Folkelarmprisen and was praised by critics. Arild R. Andersen (Aftenposten) described it like this: "It's the traditional music demonstrating its ever lasting relevance, cloaked in the present time's tasteful approach. Erlend Apneseth makes folk music important again".
---
Maciej Obara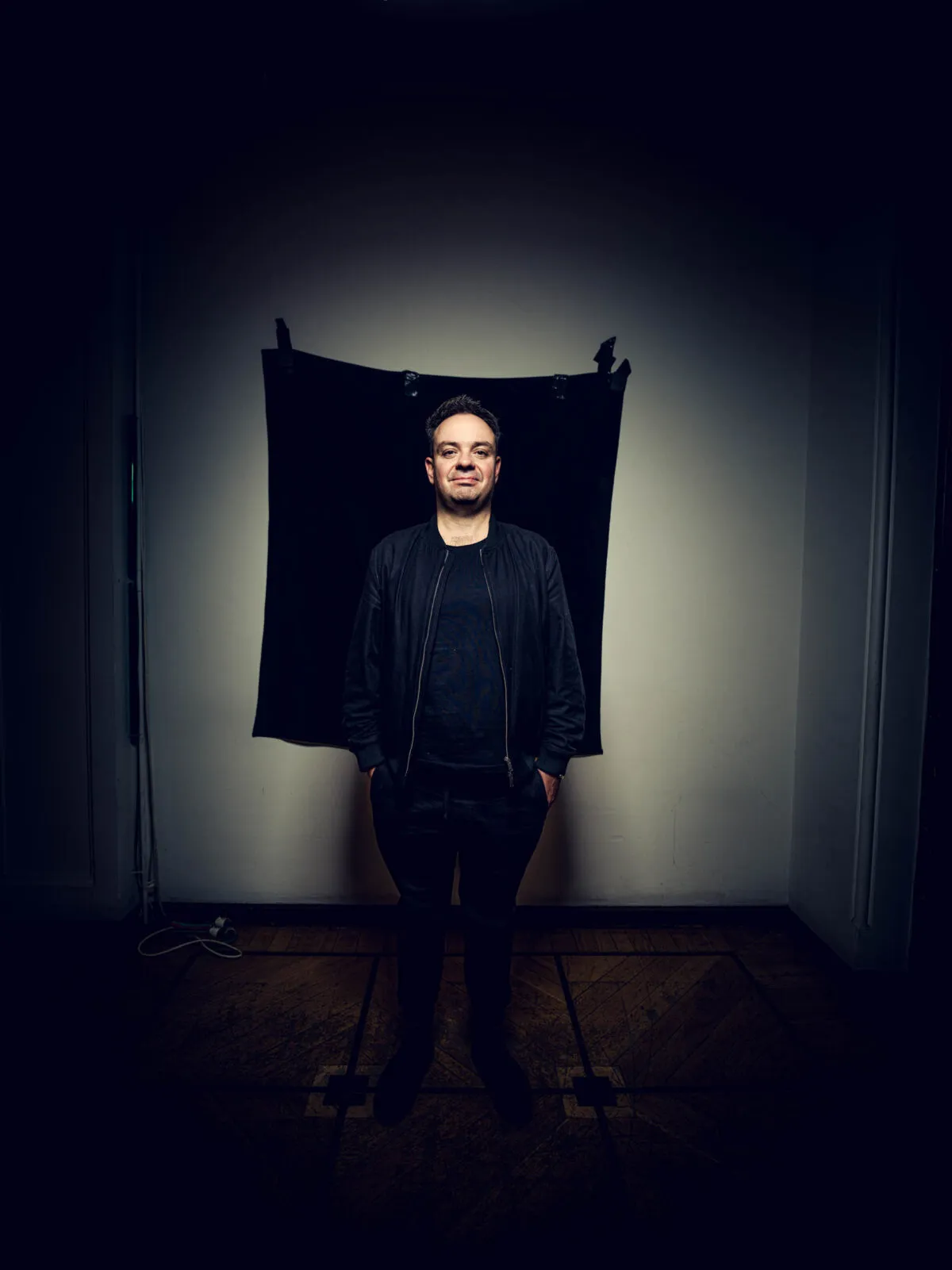 Maciej Obara – saxophonist, composer and improviser.
In 2012, Obara took part in the "Take Five Europe" project. There he met Norwegian musicians – double bassist Ole Morten Vagan and percussionist Gard Nilssen, which became the beginning of his international quartet, whose lineup was completed by pianist Dominik Wania. Between 2012 and 2015, the band released three albums in the catalog of the Polish label ForTune ("Live at Manggha", "Komeda", "Live in Minsk Mazowiecki" feat. Tom Arthurs).
In early 2017, Maciej Obara received an invitation from the world-renowned producer Manfred Eicher to join the ranks of artists affiliated under the ECM Records label. His first album for this prestigious label was called "Unloved," and this unique collaboration continued with the 2019 recording "Three Crowns" and with the newest 2023 album titled "Frozen Silence."
The Polish saxophonist collaborates with top Scandinavian musicians as part of the Gard Nilssen's Supersonic Orchestra. Obara has composed a concerto for saxophone, piano and AUKSO orchestra featuring Dominik Wani orchestrated by Nikola Kolodziejczyk, as well as music for a trio with prominent French bass clarinetist Louis Sclavis for Jazztopad festival. Maciej Obara also collaborated with Tomasz Stanko.
---
Anja Lauvdal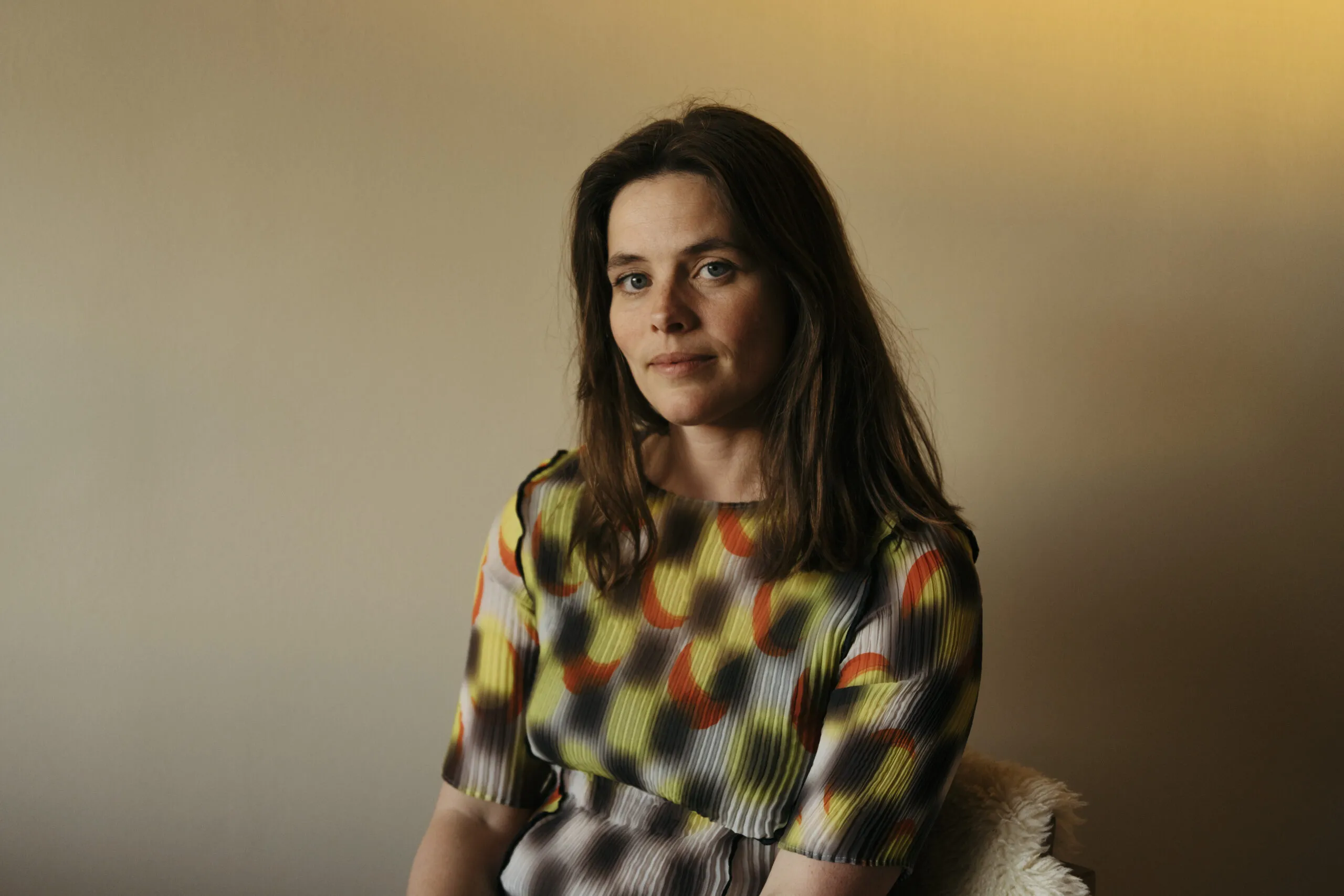 Freeform pianist and electronic musician Anja Lauvdal (born 1987) has an inimitable ability to conjure multiple sonic moods, reflecting on the fragility of the natural world while exhibiting a positive stillness. She's an established force on the Norwegian scene, running the All Ears festival and collaborating with Jenny Hval, Hamid Drake and William Parker, among others.
She recently released her own debut album «From a story now lost» on Smalltown Supersound, produced by Laurel Halo.
---
Ole Morten Vågan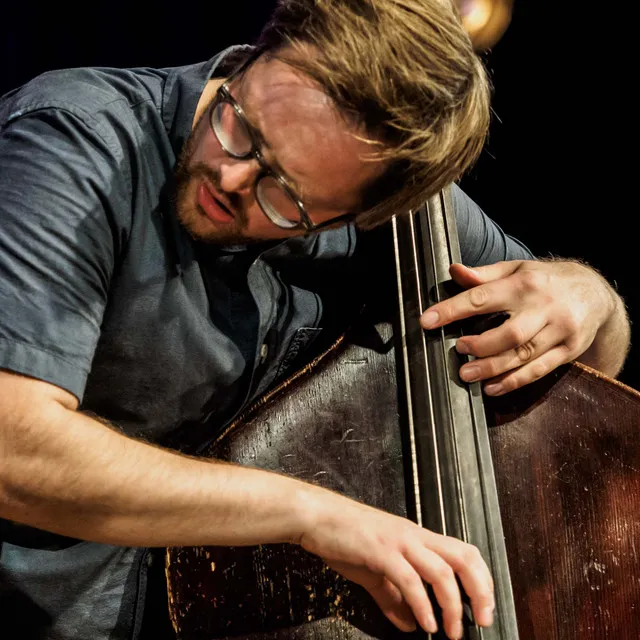 Since the late nineties, Vågan has been active on the norwegian scene, both as a bass player and band leader. Coming into the public eye first as leader for the collective MOTIF, he is now known as one of the most prolific bassplayers of his generation. Since long a central piece of the puzzle that is the young jazz- and improv communities of Trondheim and Oslo, he has gone on to perform with many central musicians of both the scandinavian and the international jazz scene, generations across. Vågan is also a noted composer, and is the artistic director for the well renowned Trondheim Jazz Orchestra since 2017, working with both his own music and that of guests artists like Pat Metheny, Jason Moran and others. His two records with the TJO featuring his own music has gotten rave reviews, and they have done dozens of concerts throughout Europe with this material.
Through his work in the scandinavian jazz and impro community for the last two decades, the Oslo-based bass player has been active in bands like Motif, The Deciders, Maria Kannegaard Trio, Bugge Wesseltofts NCOJ, Maciej Obara Quartet, The Trondheim Jazz Orchestra, as well as touring extensively with the likes of The Joshua Redman Trio (with Vågan and Jorge Rossy), Terje Rypdal, Kit Downes, Gard Nilssens Supersonic Orchestra, Peter Evans, John Scofield, Chick Corea and others. Vågan is also the recipient of the prestigious Kongsberg Jazz Festival award.
---
Veslemøy Narvesen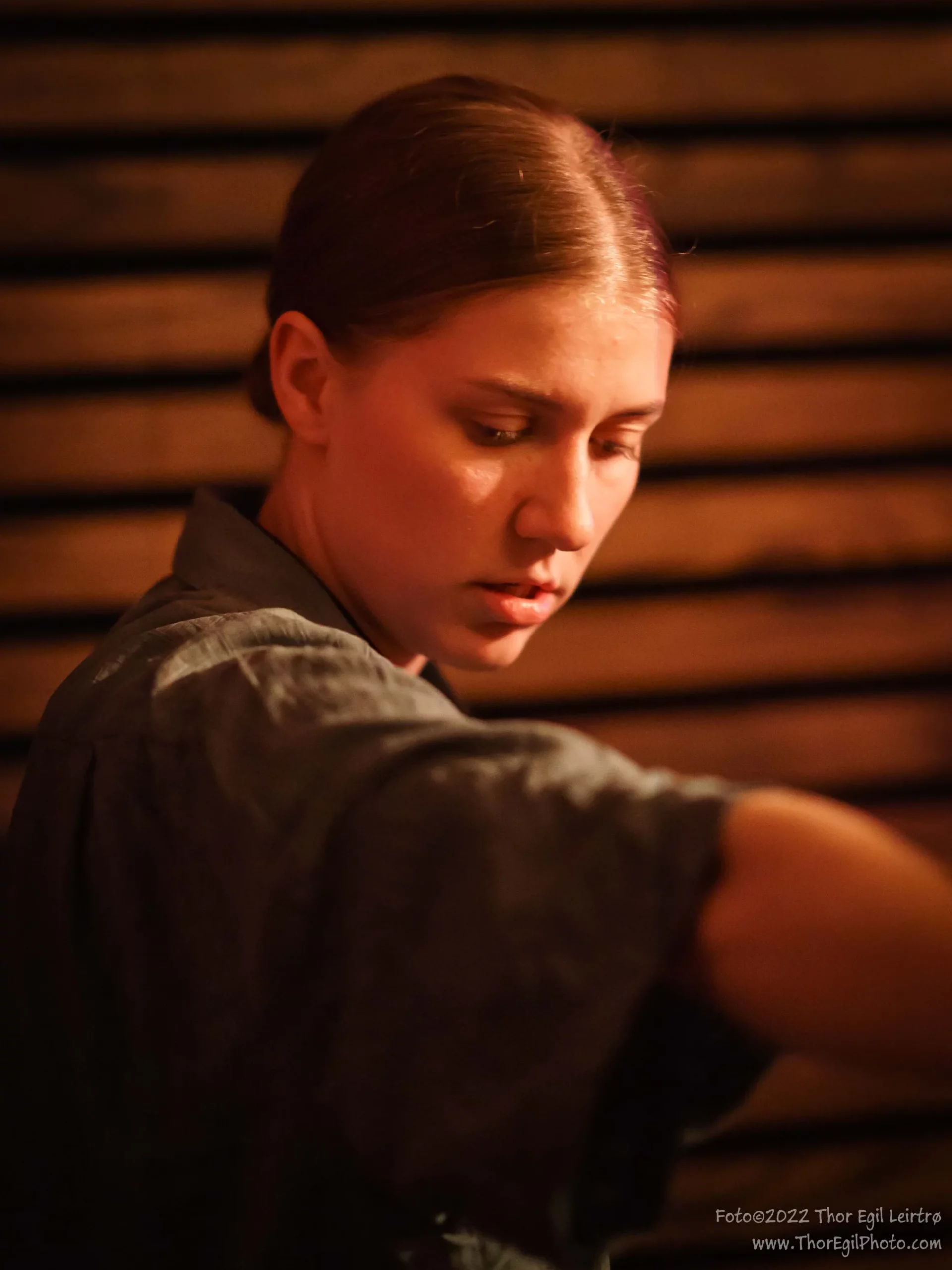 Veslemøy Narvesen (f.1997) is known as one of the leading, new drummers of the Norwegian jazzscene. She has collaborated with a number of different artists like Kit Downes, Mette Rasmussen's Trio North, Anja Lauvdal, Ingebrigt Håker Flaten and as well as being an active member of bands like Mall Girl, Kongle Trio, Dafnie and Schemes. In 2020 she was awarded the talent-prize for young jazz-musicians by Oslo Jazzfestival and in 2021 she won the Norwegian music-competition "Jazzintro" with Kongle Trio. Veslemøy is inspired by jazz as well as rock/pop and classical music, which comes to show in her solo-project where she composes, sings and plays the drums.
---
Lutosławski Quartet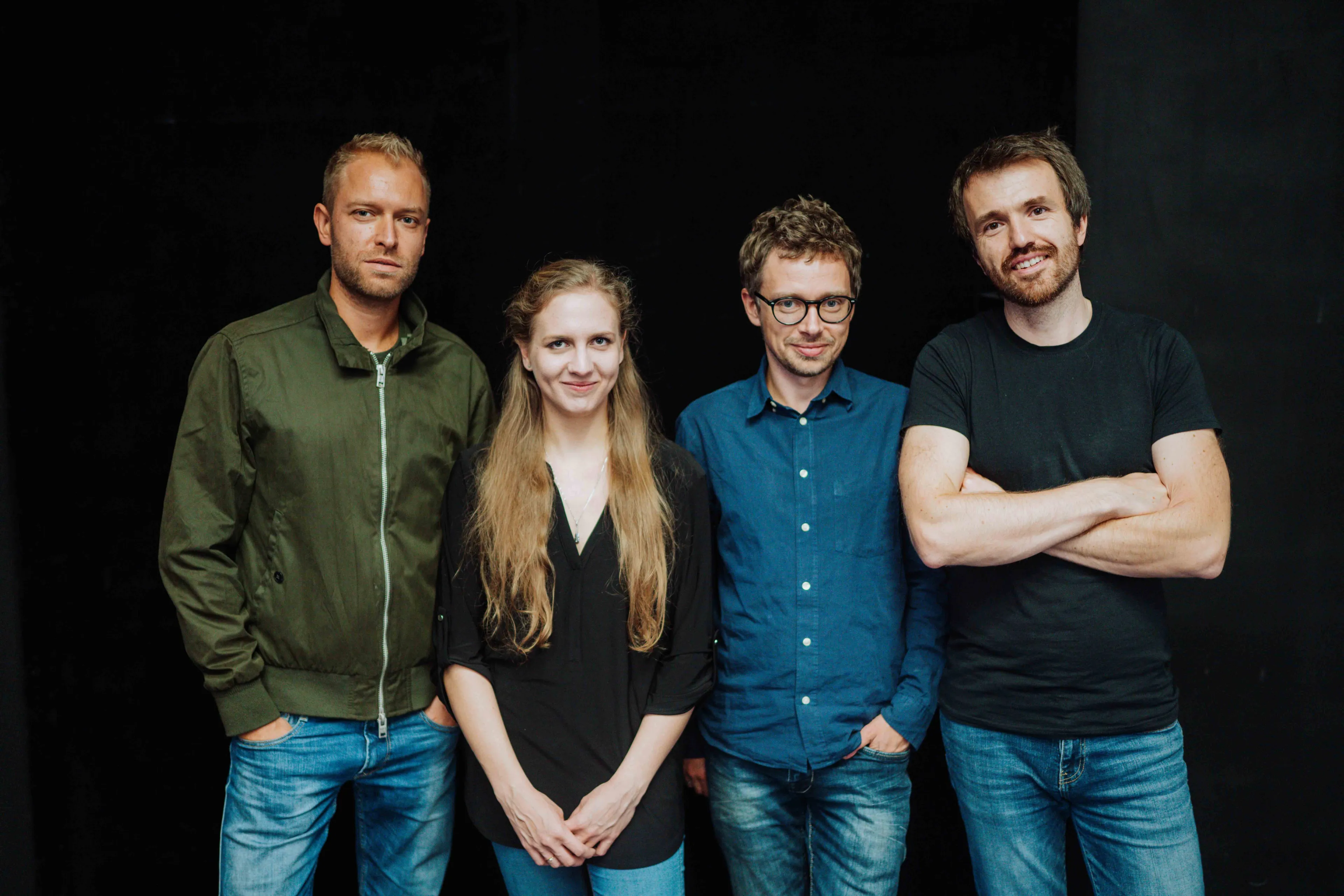 The ensemble whose name refers to the great composer of the 20th century – Witold Lutosławski – was created in 2007 and is currently one of the leading string quartets in Poland.
Lutosławski Quartet quickly established its high position. During ten years of activity, it has already visited such prestigious festivals as Warsaw Autumn, Wratislavia Cantans, Klarafestival in Brussels, Ankara Music Festival in Turkey, Hong Kong Arts Festival, Tongyeong International Music Festival in South Korea, World Music Days and Jazztopad. It has also appeared in many renowned concert halls, including Kioi Hall in Tokyo, YST Conservatory of Music in Singapore, Hangzhou Theatre, Forbidden City Concert Hall in Beijing, Megaron in Athens, Konzerthaus in Berlin, Bozar in Brussels, SESC halls in Sã o Paulo, Warsaw Philharmonic and the Witold Lutoslawski Studio in Warsaw.
The ensemble has often performed with outstanding artists such as Garrick Ohlsson, Piotr Anderszewski, Kevin Kenner, Bruno Canino, Michel Lethiec, Tomoko Akasaka, Eugen Indjic, Ryszard Groblewski, Andrzej Bauer, and excellent jazzmen: Kenny Wheeler, John Taylor, Uri Caine, Benoıt̂ Delbecq, Vijay Iyer, Charles Lloyd. The quartet's musicians have also collaborated with IRCAM in Paris.
Lutosławski Quartet has recorded for Naxos, DUX and CD Accord, and some of its recordings have been released by the NFM. It mainly performs music of the 20th and 21st centuries, devoting a lot of attention to the popularisation of Polish music, including works by Witold Lutosławski, Karol Szymanowski, Paweł Mykietyn, and Marcin Markowicz – one of the ensemble members. The album 2016 – contains pieces composed and dedicated specially for the quartet.
Since 2007, Lutosławski Quartet has been active as a resident ensemble of the National Forum of Music in Wrocław.
---
Arve Henriksen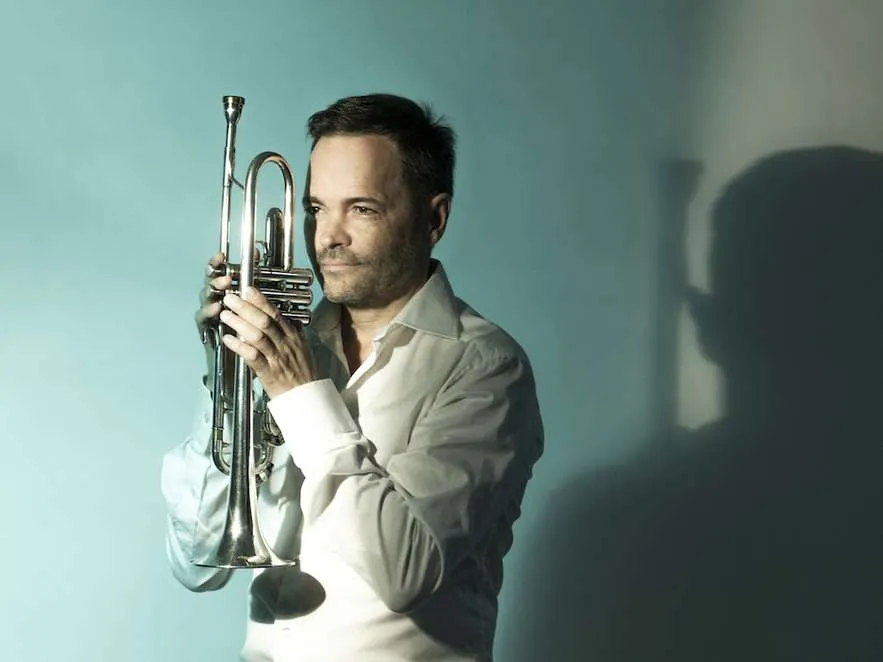 Born in 1968, Arve Henriksen studied at the Trondheim Conservatory from 1987-1991, and has worked as a freelance musician since 1988.
Henriksen has worked with a vast array of musicians, including Jon Balke Magnetic North Orchestra/Batagraf, Edward Vesala, Jon Christensen, Marilyn Mazur, Nils Petter Molvær, Arild Andersen, David Sylvian, Jon Hassell, Hope Sandoval, Laurie Anderson, John Paul Jones and Ryuichi Sakamoto. He has composed and commissioned music for festivals, films and documentary programs, and has a discography counting over 180 records in total on various
record labels.
Arve Henriksen has been the artist in residence at Moers Jazzfestival 2006, OIOI-festival in Bergen 2008 and at Molde Jazz Festival 2009. From 2004-2006 he was a part of the European Jazz Launch project. He has received Norsk Jazzforums Buddy Award 2005, Radka Toneffs Memorial Award 2007, Paul Acket Award at the North Sea Jazz Festival 2011 and DNB and Kongsberg Jazzfestival's Musician Award 2011.
Henriksen has collaborated with composers such as Peter Tornquist, Helge Sunde, Terje Bjørklund and Tõnu Kõrvits in cooperation with orchestras andin chamber settings like Cikada String Quartet, Nidaros String Quartet, Zapp 4, The Norwegian Chamber Orchestra, Kristiansand and Trondheim Symphony Orchestra, London Sinfonietta, Britten Sinfonia, Deutsche Kammerphilharmonie Bremen, The Norwegian Wind Ensemble and Trondheim Soloists.
In 2009 he was nominated both to the Nordic Council Music Award and the European Jazz Musician of the Year. In 2016 he became Doctor Honoris Causa at The University of Gothenburg.
Music: Bandcamp
---
Jan Bang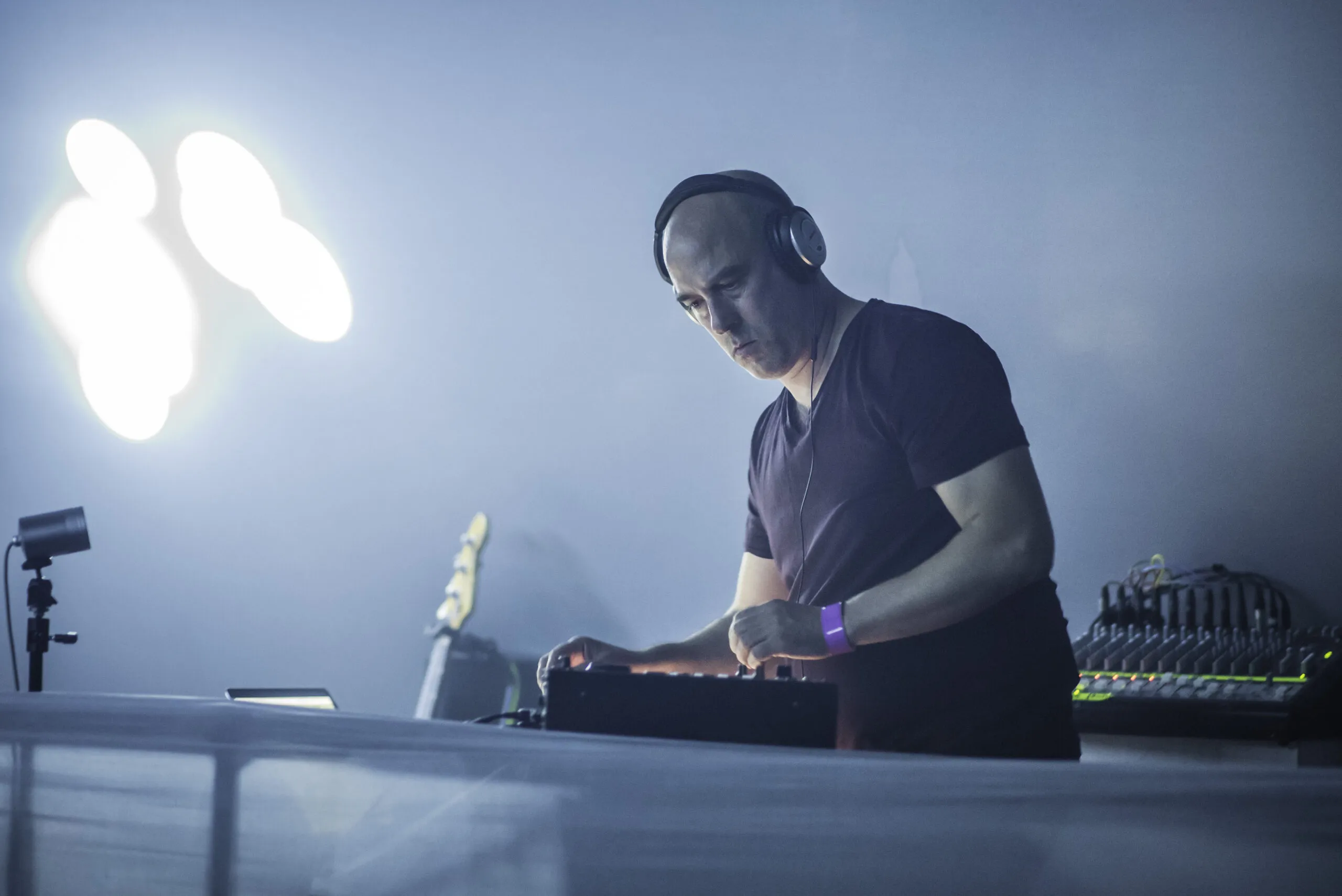 Jan Bang is a Norwegian musician and record producer, known from several albums and collaborations over many years with musicians like Sidsel Endresen, Jon Hassell, Tigran Hamasyan, Nils Petter Molvær, Eivind Aarset, Arve Henriksen and Erik Honoré – the latter of which he co-founded the Punkt festival with in 2005.
He is one of Norway's most accomplished and influential producers and the epithet electronic mastermind has stayed with him for a long time and with good reason. Bang is the kind of musical innovator and bridge-builder who consistently manages to balance progressive thinking with popular appeal. He is always looking for ways of moving music and people forward, and by creating new meeting places and musical intersections. Bang is a
professor of electronic music at the University of Agder, Norway.
---
Erik Honoré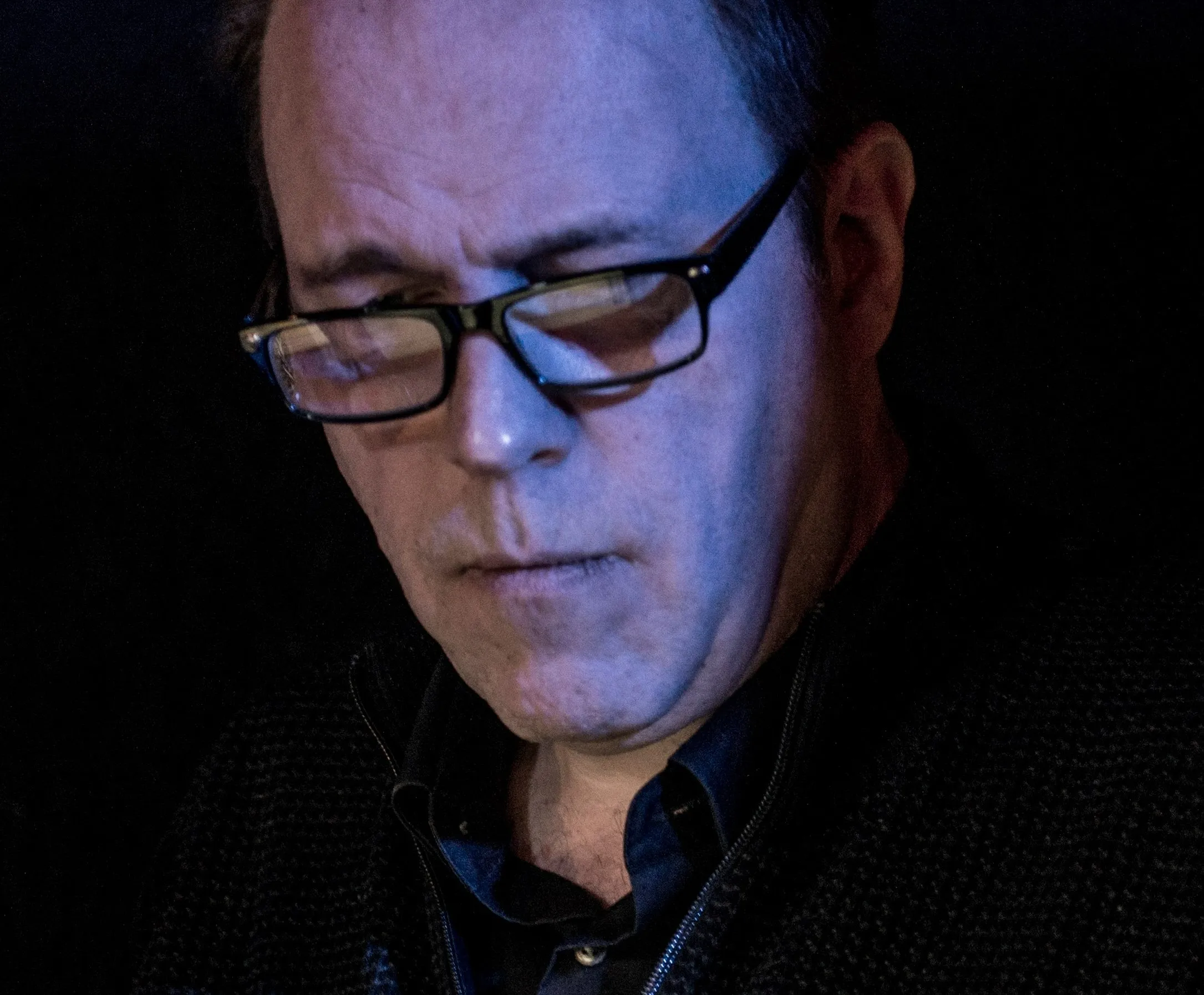 After working for many years as a collaborator with artists like Jan Bang, David Sylvian, Sidsel Endresen, Eivind Aarset and Arve Henriksen, Punkt co-founder Erik Honoré released his first solo album "Heliographs" on the Hubro label in 2014. The album was positively received, Uncut Magazine highlighting its "artisan delicacy and nerve-tingling beauty", and Dagens Næringsliv calling it "beautiful and inviting music which challenges the listeners' traditional understanding of song structure".
In 2017, Honoré released the follow-up, "Unrest". Mojo Magazine described this album as "a hallucinary dub collage of artistry and unease", Prog Magazine wrote: "Beautiful, if at times uneasy listening, this is a quietly magical album."
At the end of the year, "Unrest" was featured on the Best Albums of 2017 lists by Michael Engelbrecht (Deutschlandfunk), John Kelman (All About Jazz), and Arvid Skancke-Knutsen (Klassekampen).
Apart from releases under his own name, Erik Honoré has contributed to around 50 recordings, notably "Uncommon Deities" by Jan Bang / Erik Honoré with David Sylvian, Sidsel Endresen and Arve Henriksen; the Punkt album "Crime Scenes"; "Punkt Live Remixes vol. 1" with Jan Bang, Jon Hassell and Sidsel Endresen; David Sylvian's albums "Died in the Wool", "The Blemish Remixes" and "Camphor"; and as a co-composer/-producer on several Arve Henriksen albums including "Chiaroscuro", "Cartography" and "Places of Worship". He is also active in the quartet Dark Star Safari together with Jan Bang, Eivind Aarset and Samuel Rohrer.
Erik Honoré has performed live with, among others, Jon Hassell, Sidsel Endresen, Nils Petter Molvær, David Sylvian and Arve Henriksen. Together with Jan Bang, he has brought the Punkt concept to more than 25 cities around the world. He has also composed music for films and written three novels published by Norway's largest publisher, Gyldendal.
---
Hamid Drake / Even Sigurdsen Røstad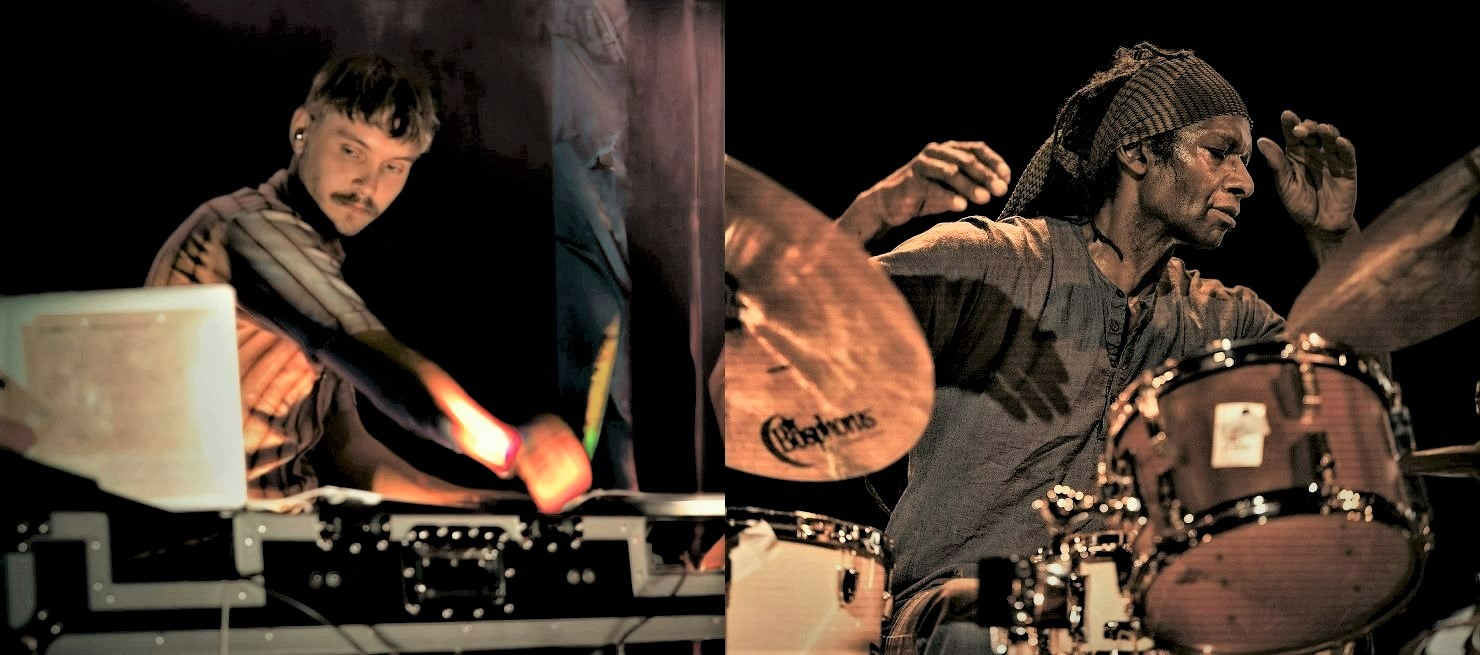 The cornerstone of Punkt is the Live Remix concept, allowing a confluence of different musical styles, and often featuring brand new collaborations across genres and generations.
On Friday 1 September, the festival will feature a specially commissioned concert by the Lutosławski Quartet and Arve Henriksen / Jan Bang / Erik Honoré. The Live Remix of this concert will be performed by Even Sigurdsen Røstad, an emerging talent in electronic music who recently performed a stunning exam concert at the University of Agder, in collaboration with Chicago based percussionist Hamid Drake.
Hamid Drake is esteemed as one of the foremost percussionists in jazz and improvised music. He has a rich history of collaborations with eminent musicians including Don Cherry, Herbie Hancock, Pharoah Sanders, Archie Shepp and William Parker. The fusion of Drake's distinctive percussion skills with Røstad's innovative live electronics is set to provide an intriguing sonic experience.
---
Live Remix Workshop
Echoes of the live performance still linger in the air. Courageous interplay blurring the illusory lines between past, present and future. The precision of ears deeply discerning, searching through interference, layers, spectrums, seeking to make alchemical gold of the craft through collaboration. The Live Remix Workshop students, led by John Derek Bishop and Kristian Isachsen, are coming together to honour the Punkt mindset - bridging the gap between inspiration and interpretation. It is a celebration of the art of exploring, daring to resonate with the unknown.
---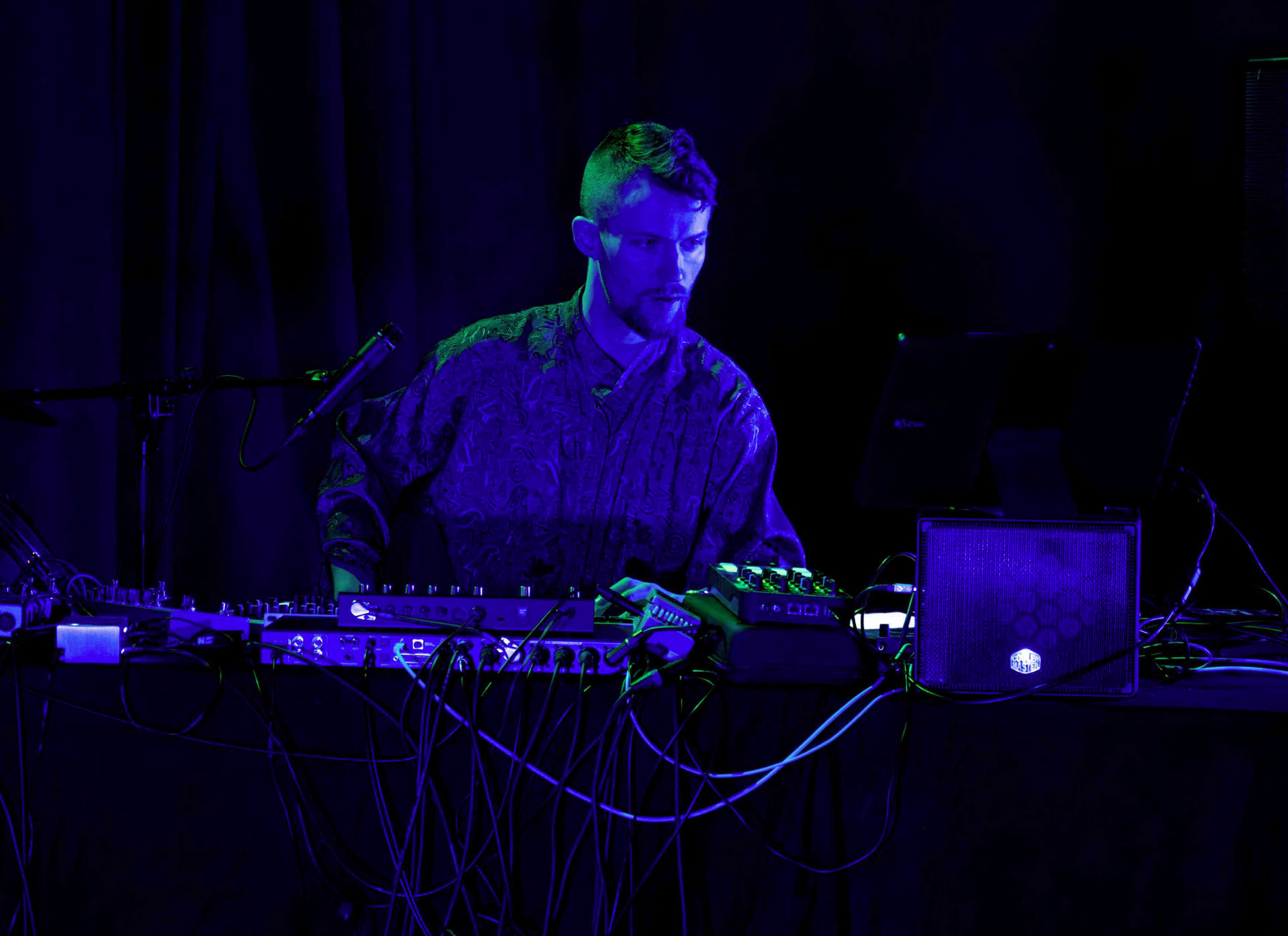 Kristian Isachsen
Kristian Isachsen is a Norwegian electronic musician and producer from Molde. His performance approach originates from live remixing sonic material, experimenting with methods and techniques from field recording, innovative transduction between the analog and virtual, feedback and fx chains linking together musicians and machines in real-time.
Using hybrid percussion and frenetic arpeggiators, vocals transform to bass lines, violins become kicks and noise can refract into spectral soundscapes in an instance, searching for the inherent novelty in the unknown waiting to emerge or be revealed.
Earlier collaborations include live remixes of Jan Bang, Eivind Aarset, Moskus, SKRIM, Kristiansand Symphony Orchestra, Aiming for Enrike and performances with Alessandra Bossa, Nils-Petter Molvær and Audun Kleive amongst others. He is currently teaching in the new Live Electronics course at University of Agder in Kristiansand.
---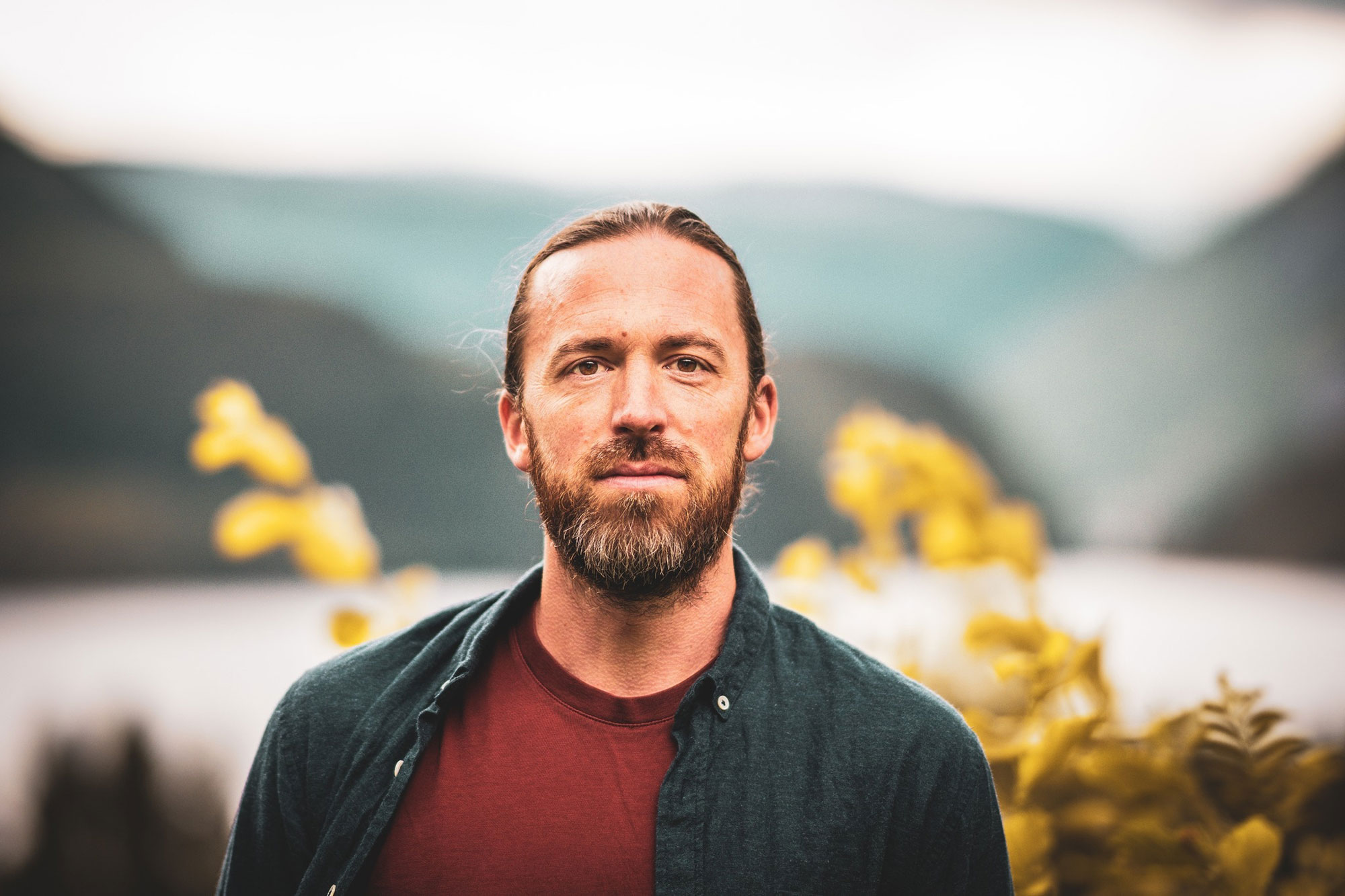 John Derek Bishop
John Derek Bishop (alias Tortusa) is a Norwegian-American electronic musician and producer from Stavanger, Norway. He has released five albums on Jazzland Recordings and was nominated for the Spellemann Prize (Norwegian Grammy) for his solo album «I Know This Place». The albums have received favourable reviews in the magazines Mojo, Prog Magazine, and Future Music. Bishop has collaborated with artist Arve Henriksen, Eivind Aarset, Jan Bang, Erland Dahlen, and more.
A cornerstone in Bishop´s production is the texture and timbre of sound. He searches for sounds that are out of the ordinary and places the listener in different emotional states. For compositional processes, he utilises both hardware and software equipment including retro tape recorders, modular synthesisers, samplers and a diverse array of other tools. His music is influenced by ambient, electronica and experimental jazz.
---
Michał Nietyksza | drums
Michał Nietyksza is a Polish-born drummer based in Kristiansand. In his work, he tries to
combine acoustic drums with electronic genres. Michał got his education from University of Agder. He has a bachelor's degree in popular music and master's degree in electronic music.
---
Kacpar Krupa | composer and saxophonist
Polish saxophonist, composer and music producer Kacper Krupa is constantly experimenting and improvising, always aiming to find something new. He has composed soundtracks to award-winning animated films and is a member and co-founder of the following ensembles, Kwaśny Deszcz, Siema Ziemia, Łona x Konieczny x Krupa, Skalpel Big Band, Plondra. Kacper has performed at Jazz Jamboree, OFF Festival, Fest Festiwal, Męskie Granie, Warsaw Summer Jazz Days, Animator, Tauron Nowa Muzyka, Era Jazzu, and has collaborated with Hania Rani, Leszek Możdżer, Skalpel, Łona and with the Polish Dance Theater in Poznań, and is a lecturer at M. Abakanowicz University of Arts in Poznań.
---
Andrzej Konieczny | composer and producer
Currently, master student of Artscience KABK, NL, Ph.D. student of Academy of Music in Poznan, PL. Working in the field of composition, multimedia design, theatre, technology and performance. Holder of Jutronauci award for most innovative music composition. Contributor of Dutch Pavilion at Triennale in Milano (Golden Bee Award). Performing and exhibiting in NOSPR (PL), National Forum of Music (PL), Hong Kong Art Festival (HK), Art Biesenthal (DE), Dongdaemun Design Plaza (KR) and Korzo (NL). In works, he focuses on embodied connection with writing, sound and multimedia designing performative agents and performing in a realm of flow state and metaphors.
---
Even Sigurdsen Røstad | live sampling
Even Røstad is an electronic musician, educated in music design at Kristiania University College and electronic music at the University of Agder. He explores the harmonic dimension of chaos by using a laptop and electronics as improvisational instruments.
---
Hannah Torres Lærum | vocals
Hannah Torres Lærum is a singer and improviser from Oslo. In her music Hannah explores the use of electronics and live processing of the voice, combining elements from her roots in jazz and pop. She is currently taking her master degree in performing music at the University of Agder.
---
Aksel Waade | live sampling
Aksel Waade got his musical education from music technology at NTNU and Electronic Music at the University of Agder. He plays drums and makes odd beat music as often as he can.
---
About the guest curators for the HILO concerts and Live Remix Workshop:
Piotr Turkiewicz
Piotr is the curator of non-classical music at Pierre Boulez Saal in Berlin and since 2008, has been artistic director of Jazztopad – a festival which presents unique projects (often commissioned) and has hosted artists such as Wayne Shorter, Kenny Wheeler, Herbie Hancock, Sonny Rollins, Charles Lloyd, and Jack DeJohnette. Since 2015, the festival has had an annual edition in New York, and more recently in festivals in Canada. Piotr is also the Head of International Development & Programming (jazz, world music, dance, special projects) at the National Forum of Music in Wrocław. He is a co-founder of four European platforms supporting up-and-coming musicians and composers: Music Masters on Air, Take Five: Europe, JazzPlaysEurope and Melting Pot Made in Wrocław. Prior to these roles, he was responsible for international collaborations of the Wrocław Philarmonic, and was assistant to artistic director of the International Festival Wratislavia Cantans. Piotr is a regular speaker at international conferences and since 2012 has been a board member of ISPA where he serves as co-chair of the Programme Committee and chair of the Pitch New Works Committee. Between 2014 and 2018 he was the vice-president of the European Jazz Network.
Martel Ollerenshaw
Martel is the director of Arts & Parts, a production house that creates and produces interdisciplinary arts projects around the world. In addition to working directly with performing artists and brokering opportunities for them and their work, Arts & Parts specialises in the development and delivery of artist development programmes for musicians across a range of genres including, jazz and improvised music, contemporary classical music, music of Black origin, musicians who defy genres and /or work across creative disciplines. Recent collaborators in this area include Pro Helvetia (Swiss Arts Council), Music Finland, Nordic Culture Point, Jazztopad / National Forum of Music (Wrocław, Poland), NICA artist development programme (Stadtgarten, Köln), British Council (Spain), and Melbourne International Jazz Festival (AUS). As an individual, Martel is active in the adventurous music community and is a former vice president of the Europe Jazz Network (EU funded, 190+-member strong), and is an active board member of the Australian Music Centre (national organisation for Australian art music) and hcmf// Huddersfield Contemporary Music Festival), and the showcasing platform Making Tracks.
Jess Partridge
Sounds & Strategy Export, Development, Community & Equality in Music & BDT Sounds PR & Marketing Socials
Founder of consultancy and development organisation Sounds & Strategy, marketing agency BDT Sounds, and publication London in Stereo. Jess Partridge focuses on supporting the international music industry through talent development, export, marketing and community creation with a focus on funding advice, mentoring, workshops and project management. Currently Jess works with EU based organisations EMEE and On The Move to support music mobility worldwide, alongside working with Help Musicians, CMU, shesaid.so and Help Musicians to support talent development. With a passion for equality in music, she was responsible for setting up and developing the equality project Keychange for the PRS Foundation. She's created and delivered impactful programmes for Annie Mac, British Council, Wide Days, Brighter Sound and many more.
She is a proactive and knowledgeable champion of new music, international collaboration and sustainable careers in music.
For more information see: Sounds & Strategy and BDT Sounds
Andy Hannah
International Music PR & Marketing
Founder of BDT Sounds, an international PR and marketing agency, Andy Hannah has worked with Nordic artists, labels and management to help export their music beyond their own countries. Focusing on press (online and print) coverage artists have been featured in the Guardian, Notion, i-D, Clash, Wonderland, The Line of Best Fit and many more. He's also supported artist export through live events, putting on shows at venues such as The Lexington, St Pancras Old Church and Colours Hoxton, and started Scandinavian showcase Nordic Nights with Vill Vill Vest and booking agency Runway. Andy previously spent a decade as writer for The 405, Gold Flake Paint and Ja Ja Ja, and was features editor for The Line Of Best Fit for a number of years.
For more information see: BDT Sounds | www.bdtsounds.com
Join our Discord for jobs, opportunities and funding.