Benedicte Maurseth «Hárr»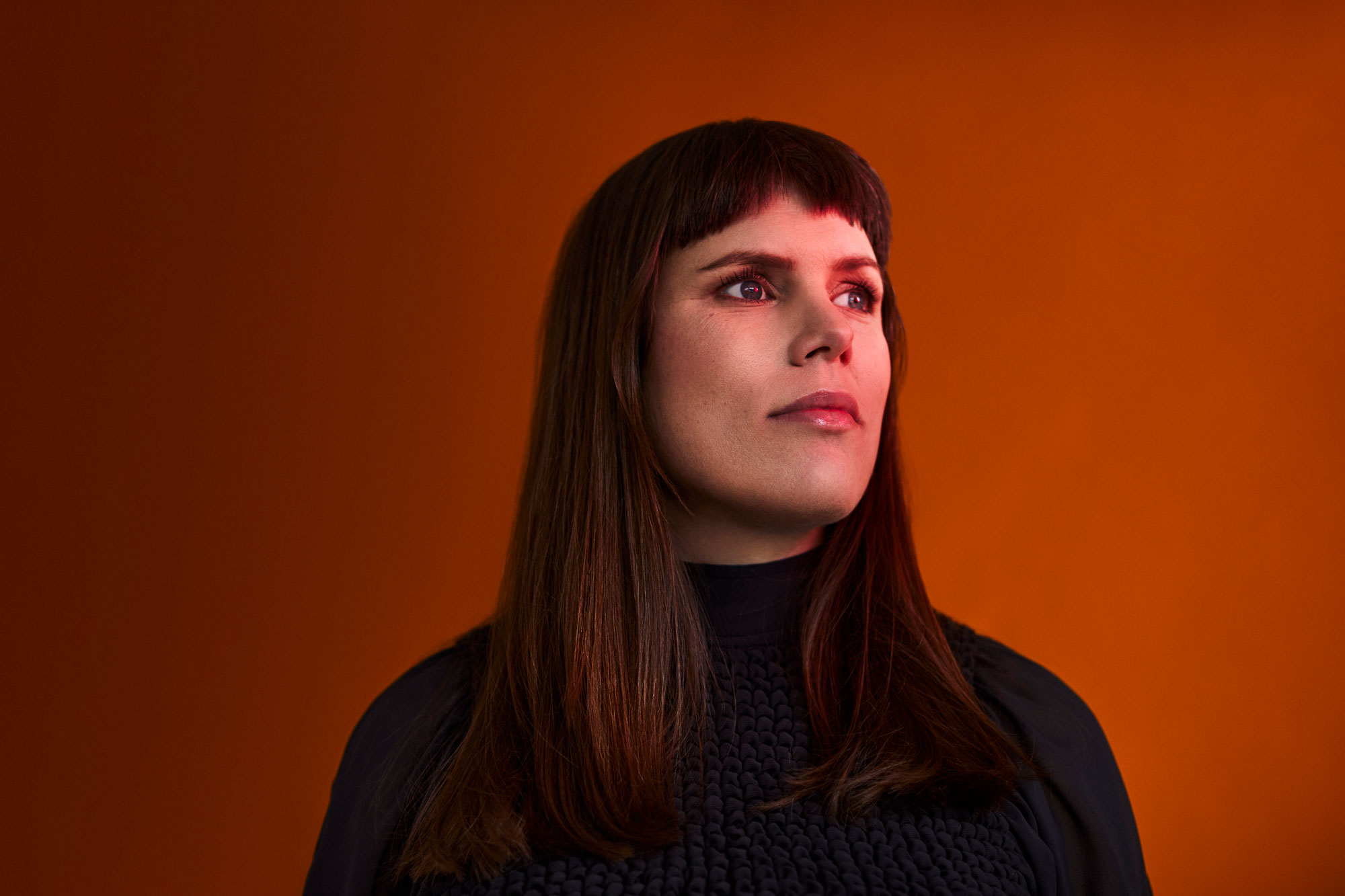 Benedicte Maurseth is a well-established and esteemed performer and composer on Norway's music scene. She has studied with Hardanger fiddle master Knut Hamre for close to thirty years and is an alumna of the Ole Bull Academy. Maurseth has toured extensively as a soloist and in collaboration with others, both in Norway and internationally. She works closely with many of the leading artists across genres and artistic expressions such as Jon Fosse, Anne Marit Jacobsen, Rolf Lislevand, Mats Eilertsen, Berit Opheim, Merilyn Crispell, and more. Maurseth has written music for theater and film and other commissioned works for festivals and albums. The work Tidekverv, which was premiered in 2017, was awarded NOPA's music prize, and her song «Very Full», which was specially written for the TV series Loki (Marvel Studio), ranked high on the Billboard list. Maurseth also received many prestigious artist grants from the Norwegian state for cultivating her tradition and creative work. She has recorded albums for Grappa Musikkforlag (Hubro & Heilo) and ECM Records, and has also published books, articles and essays. Her book To be nothing. Conversations with Knut Hamre, Hardanger Fiddle Master, was published at Terra Nova Press / MIT Press fall 2019.  Her latest album Hárr was awarded «Best Nordic album of the year» and received the prestigious Nordic Music Prize for 2022. In 2022 she also released the book Systerspel (Fiddlesisters) about the history of female fiddle players in Norway from 1700 until today.
Håkon Stene is active Internationally as a soloist and chamber musician across multiple genres, initiator and commissioner of new works, recording artist, producer, teacher, and researcher. His solo and chamber recordings have been awarded the Norwegian Grammy (Spellemann) in the category of contemporary music and "open genre" five times.He studied in Oslo, Freiburg, and San Diego. From 2005 to 2008 he was selected for the launch programme "INTRO" for young soloists by Concerts Norway. As a soloist he performed with Oslo Philharmonic Orchestra, Ensemble Modern, London Sinfonietta, Oslo Sinfonietta, 2e2m and others. Furthermore, he plays with ensembles such as asamisimasa (contemporary), Pantha Du Prince Conference of Trees (techno), and Nils Økland Ensemble (Folk Impro), including venues and festivals throughout Europe, the U.S. and Asia. Håkon Stene collaborates with numerous composers across generations and styles. A special interest of his has been the expanded role of the instrumentalist in experimental music. This topic was explored in the research projects "'This is Not a Drum' – Towards a Post-Instrumental Practice" and the post-doctoral project "Music with the Real" undertaken at the Norwegian Academy of Music from 2010 to 2017. In 2017 he was appointed professor of percussion at the Hochschule für Musik Freiburg.
Mats Eilertsen is a highly in-demand musician and plays in several different bands and constellations in Norway and internationally. He composes for various ensembles and projects and has released several albums in his own name, the latest ones being «Hymn For Hope» (2021) and «Solitude Central» (2021) as well as Mats Eilertsen Trio «And Then Comes The Night» (ECM 2019) (Spellemannsprisen, Norwegian Grammy Award 2019). Mats is one of the finest and most distinct bass players on the Norwegian jazz scene of today. He has a special warm and lyrical way of treating the bass, being steady and experimental at the same time, bringing it all together and yet showing openness, willingness, and constantly searching for new sounds. Long an important contributor to ECM recordings, and appearing on albums by Tord Gustavsen, Trygve Seim, Mathias Eick, Nils Økland, Wolfert Brederode, Jakob Young and more, Eilertsen has concurrently maintained projects of his own, including the present trio, quartet, and solo projects.
He enjoys being a sideman with a diverse group of musicians and music, Bendik Hofseth, Sinikka Langeland, Håkon Kornstad, Nils Økland and more. He has participated on more 100 recordings with a wide range of artists.
Morten Qvenild's artistic scope (1998-2023) contains a wide range of genres and openness, which has resulted in a great artistic breadth and production over several years. The pianist, producer and composer has given concerts with A-ha, played improvisational music with Gard Nilssen, jammed with the improvising computer KimAuto in an artistic research project and written songs with poet Frode Grytten during the same week. This describes Qvenild's eclectic workday well. Morten has been very active as a musician and composer in European jazz and other related genres since 1998 and has toured internationally during all these years. He has contributed artistically with solo projects and in several bands and constellations; In the Country, The National Bank, Solveig Slettahjell, A-ha, Marit Larsen, Susanne Sundfør, Arve Henriksen, Thomas Dybdahl, Martin Hagfors, Ingrid Olava, The Budding Rose, Nils Petter Molvær, Shining, Jaga Jazzist, Trinity and Susanna and the Magical Orchestra to name a few. In the performing and creative field, Morten Qvenild has extensive experience with various aesthetically founded technical setups based on music technology mixed with acoustic instruments, as well as experience as a songwriter/lyricist in pop music, studio production, improvisation, and contemporary music, often from his own sound studio; UglaLyd. He has performed over 1,000 concerts and contributed to around 100 album recordings, many of these with his own projects and self-composed music.
---
Habeeb / Bishop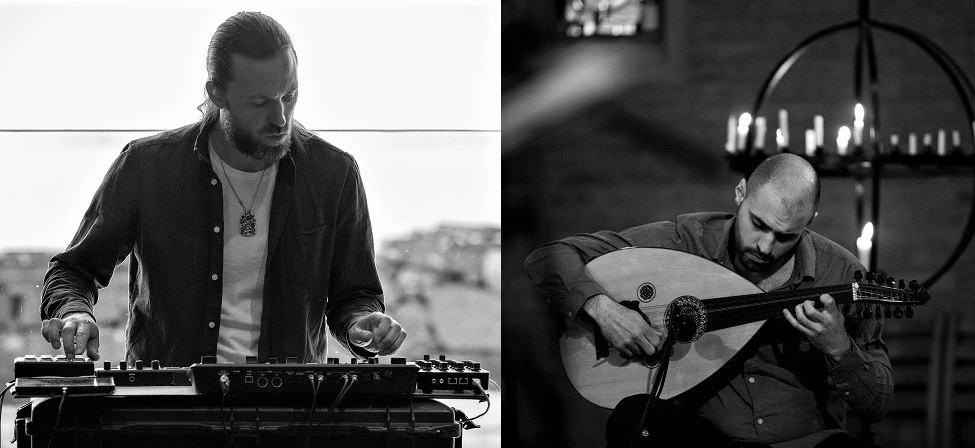 Khaled Habeeb is an oud soloist originally from Syria. He has played the oud for over 17 years and has been a guest musician with both the Trondheim Symphony Orchestra and the Stavanger Symphony Orchestra and many festivals in Norway. In addition to his immersion in the Arabic improvisation and performance style, Khaled is very interested in Norwegian folk music and the interaction with harding fiddle players.
John Derek Bishop (alias Tortusa) is a Norwegian-American electronic musician and producer from Stavanger, Norway. He has released five albums on Jazzland Recordings and was nominated for the Spellemann Prize (Norwegian Grammy) for his solo album «I Know This Place». His albums have received good reviews in the magazines Mojo Magazine, Prog Magazine, and Future Music Magazine. Bishop has collaborated with artist Arve Henriksen, Eivind Aarset, Nils Petter Molvær, Jan Bang, Erland Dahlen, and more.
---
LIVE REMIX: NOUR SOKHON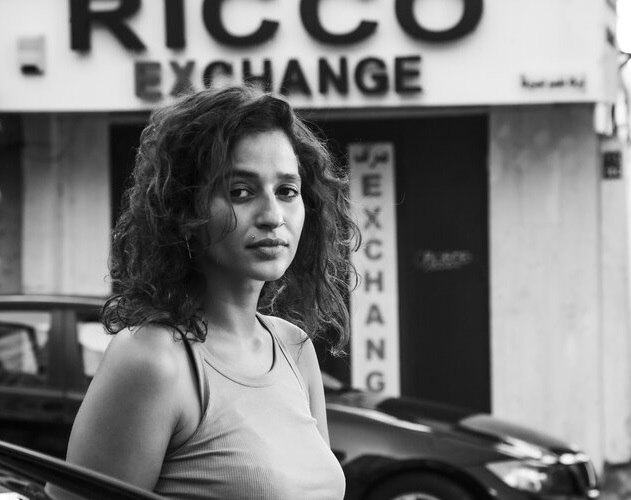 Nour Sokhon is a Lebanese artist based in Berlin, Germany. Her creative practice is centered around exploring different methods of working with artistic research including interview material, field recordings and recorded material from an organized site specific intervention. The research is then translated into sound/music compositions, performances, interactive installations and moving image work.
In 2014, Nour achieved an undergraduate degree in Fine Arts from the American University in Dubai, and in 2017 she culminated a large scale project; a documentary entitled 'People on Sound', as part of her Master's degree in Sound for the Moving Image at the Glasgow School of Art in the UK. In 2019, Nour received the Emerging Artist Prize at the Sursock Museum in Lebanon, for a moving image piece entitled 'Revisiting: Hold Your Breath'.
Nour has exhibited her artwork in Beirut, Dubai, London, Glasgow, Paris, Hamburg, Madrid, Zurich, Utrecht, Juterbog, Sellasia Montreal, Melbourne, Soustons, and Beirut. She has also performed in Frankfurt, Berlin, Beirut, Dubai, Paris, Amsterdam, Athens and Bern. In addition she has participated in various festivals such as the Al Quoz Arts Festival (Dubai, UAE), the Other Worlds Festival (Blackpool, UK), the Network Music Festival 2020 (online), This Is Not Lebanon 2021 (Frankfurt, Germany) and Irtijal Festival (Istimrar Commision Series, Beirut, Lebanon). She is a member of Heya Sound Collective.