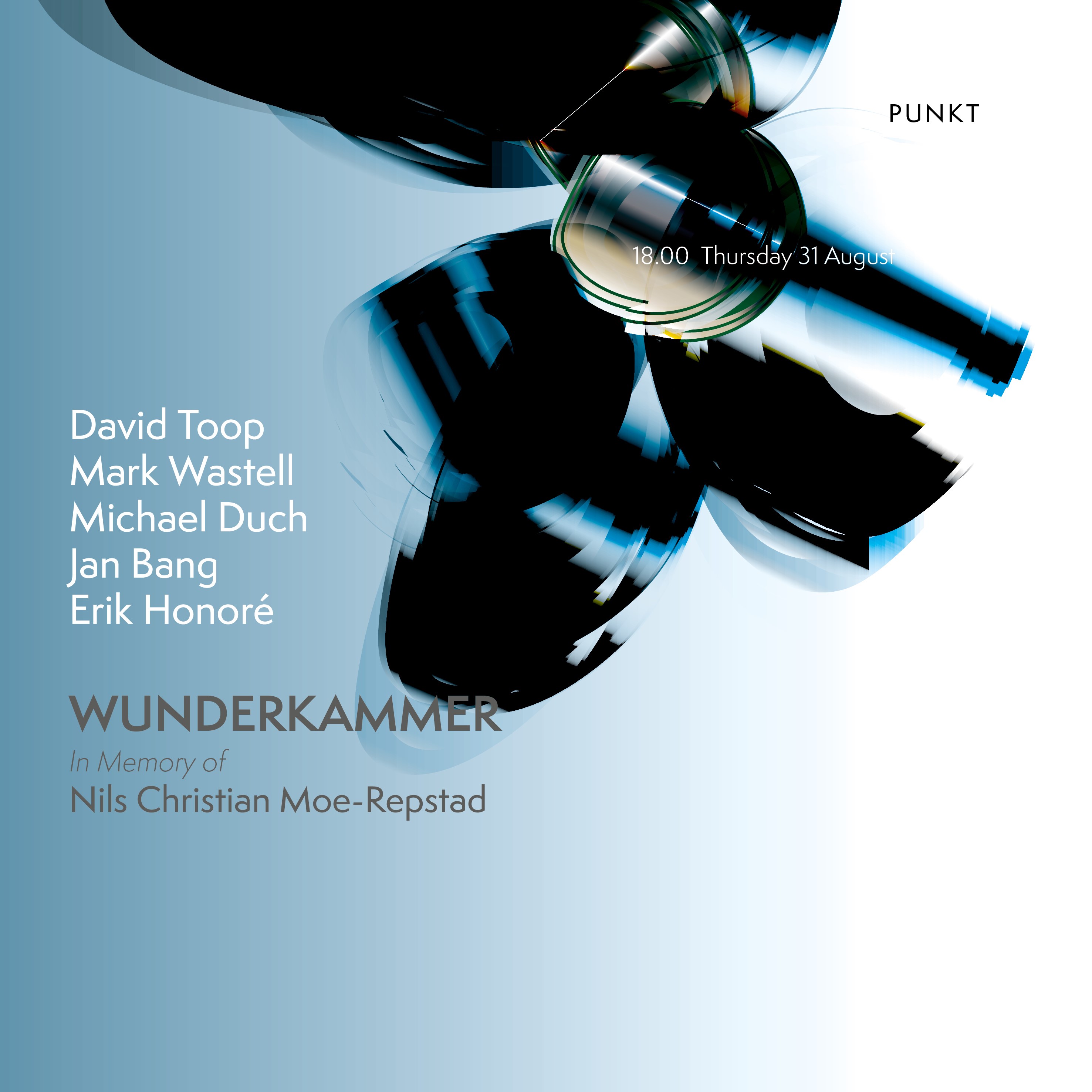 The opening concert on Thursday 31 August is dedicated to the poet Nils Christian Moe-Repstad, who sadly passed away last year.
Nils Christian contributed to many Punkt related projects, including the live album «Teori om det eneste / Theory of the Singular» and the installation and album «Uncommon Deities», the latter being reissued in August as a part of David Sylvian's «Do You Know Me Now?» box set.
The opening concert is based on excerpts from his Brageprisen-nominated book «Wunderkammer» and features David Toop, Mark Wastell, Michael Duch, Jan Bang and Erik Honoré.
---
Nils Christian Moe-Repstad
Nils Christian Moe-Repstad (1972-2022) was a prominent poet from Kristiansand, Norway. He is known for his extensive and critically acclaimed writing, with an intellectual and innovative literary voice. Moe-Repstad debuted in 1996, and published eleven collections of poetry. He was also involved in a number of musical collaborative projects. In 2003, Moe-Repstad was awarded the Sørlandet Literature Prize, and in 2020 he received the Dobloug Prize. He has also been nominated for both the Brage Prize and the Norwegian Critics' Award.
---
David Toop
David Toop has been developing a practice that crosses boundaries of sound, listening, music and materials since 1970. This encompasses improvised music performance, writing, electronic sound, field recording, exhibition curating, sound art installations and opera. It includes eight acclaimed books, including Rap Attack (1984), Ocean of Sound (1995), Sinister Resonance (2010), Into the Maelstrom (2016), Flutter Echo (2019) and Inflamed Invisible: Writing On Art and Sound 1976-2018 (2019). Briefly a member of David Cunningham's pop project The Flying Lizards in 1979, he has released fourteen solo albums, from New and Rediscovered Musical Instruments on Brian Eno's Obscure label (1975) and Sound Body on David Sylvian's Samadhisound label (2006) to Entities Inertias Faint Beings (2016) and Apparition Paintings (2021). His 1978 Amazonas recordings of Yanomami shamanism and ritual were released on Sub Rosa as Lost Shadows (2016). In recent years his collaborations include Rie Nakajima, Akio Suzuki, Tania Caroline Chen, John Butcher, Ken Ikeda, Elaine Mitchener, Henry Grimes, Sharon Gal, Camille Norment, Sidsel Endresen, Alasdair Roberts, Lucie Stepankova, Fred Frith, Thurston Moore, Ryuichi Sakamoto. Curator of sound art exhibitions including Sonic Boom at the Hayward Gallery (2000), his opera – Star-shaped Biscuit – was performed in 2012.
---
Mark Wastell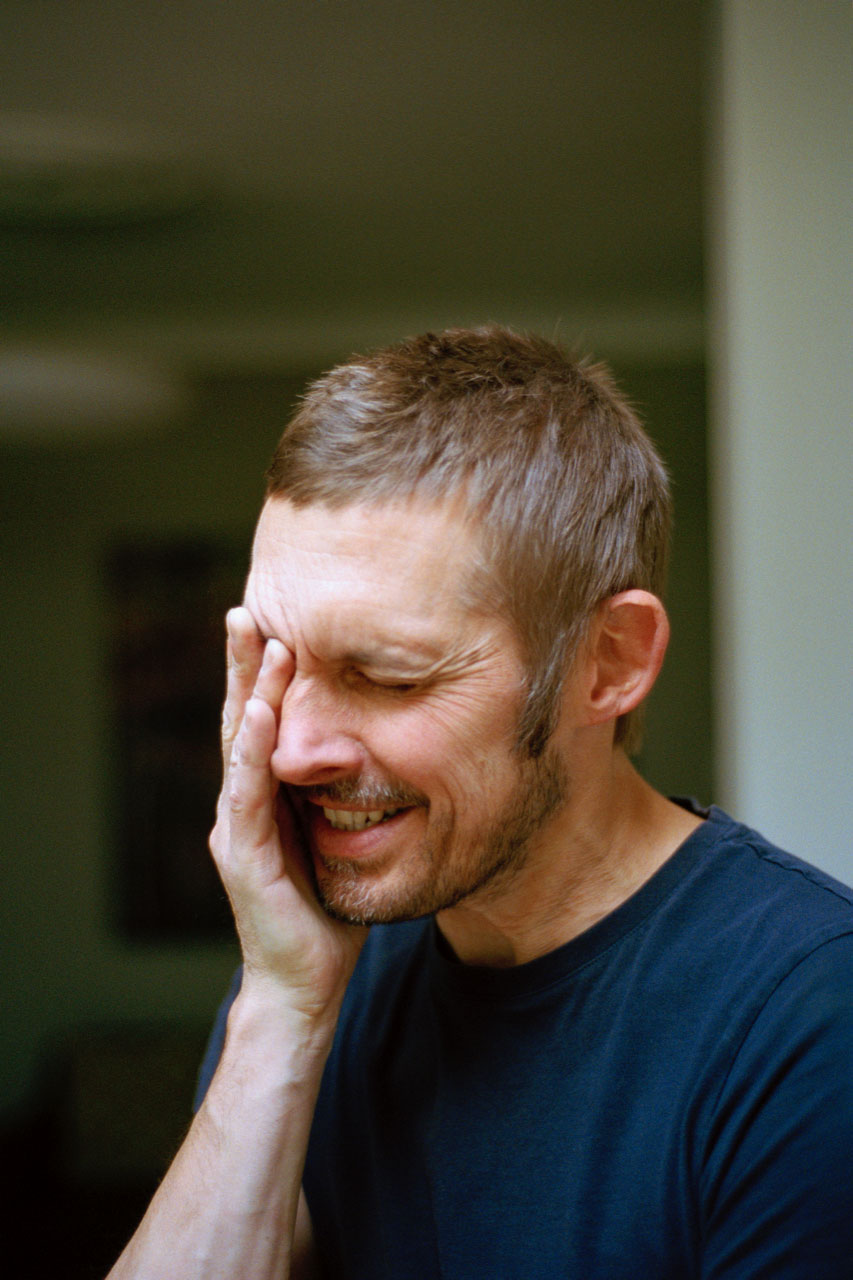 Mark Wastell is a versatile improvising musician who has played a central role in the British improvised music scene for over a quarter of a century. He has performed and recorded extensively and his varied resume includes projects with Derek Bailey, Phil Durrant, John Butcher, Lasse Marhaug, Rhodri Davies, Simon H. Fell, Burkhard Beins, John Tilbury, Mattin, Mark Sanders, Tony Conrad, Evan Parker, Tim Barnes, Bernhard Günter, Keith Rowe, John Zorn, Peter Kowald, Joachim Nordwall, Otomo Yoshihide, Paul Dunmall, David Toop, Alan Wilkinson, Max Eastley, Hugh Davies, Julie Tippetts, Alan Skidmore, Mike Cooper, Chris Abrahams, Stewart Lee, Clive Bell, Arild Andersen, Jan Bang, Maggie Nicols, Thurston Moore and David Sylvian.
---
Michael Duch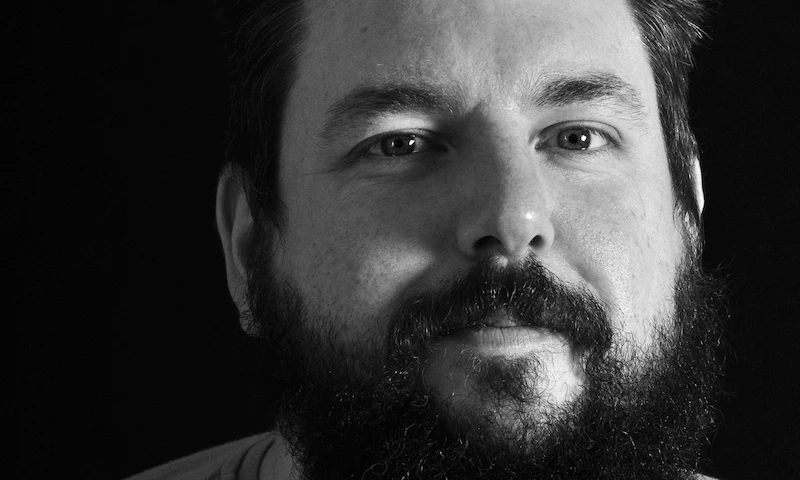 Michael Francis Duch (1978) was born and raised in Trondheim, Norway, and plays the double bass. He completed his project "Free Improvisation – Method and Genre" as research-fellow at the University of Trondheim (NTNU) late October 2010, where he has been doing research on Free Improvisation and the use of Improvisation in Experimental Music.
Duch has been involved in around 70 recordings released in various formats, and has played solo-concerts various places in Norway and Sweden, and also Reykjavik, Athens, Madrid, Vienna, Glasgow, Huddersfield and London. Michael Francis Duch plays in a trio with Rhodri Davies and John Tilbury, the improvquartet LEMUR with Bjørnar Habbestad, Hild Sofie Tafjord and Lene Grenager and various other constellations. Other collaborations include Pauline Oliveros, Mats Gustafsson, AMM, Christian Wolff, Tony Conrad, Joëlle Léandre, amongst others.
---
Jan Bang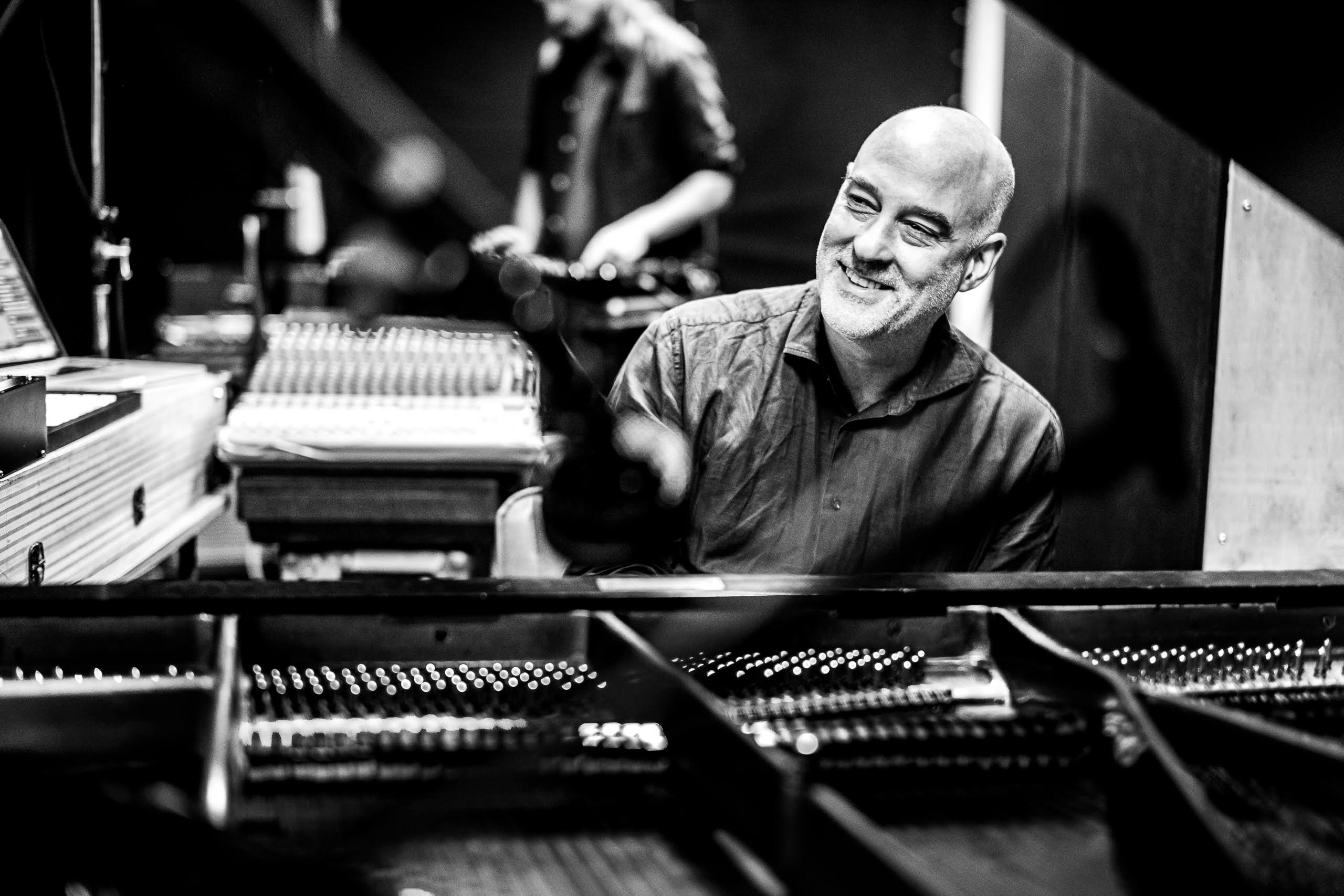 Jan Bang is a Norwegian musician and record producer, known from several albums and collaborations over many years with musicians like Sidsel Endresen, Jon Hassell, Tigran Hamasyan, Nils Petter Molvær, Eivind Aarset, Arve Henriksen and Erik Honoré – the latter of which he co-founded the Punkt festival with in 2005.
He is one of Norway's most accomplished and influential producers and the epithet electronic mastermind has stayed with him for a long time and with good reason. Bang is the kind of musical innovator and bridge-builder who consistently manages to balance progressive thinking with popular appeal. He is always looking for ways of moving music and people forward, and by creating new meeting places and musical intersections. Bang is a
professor of electronic music at the University of Agder, Norway.
---
Erik Honoré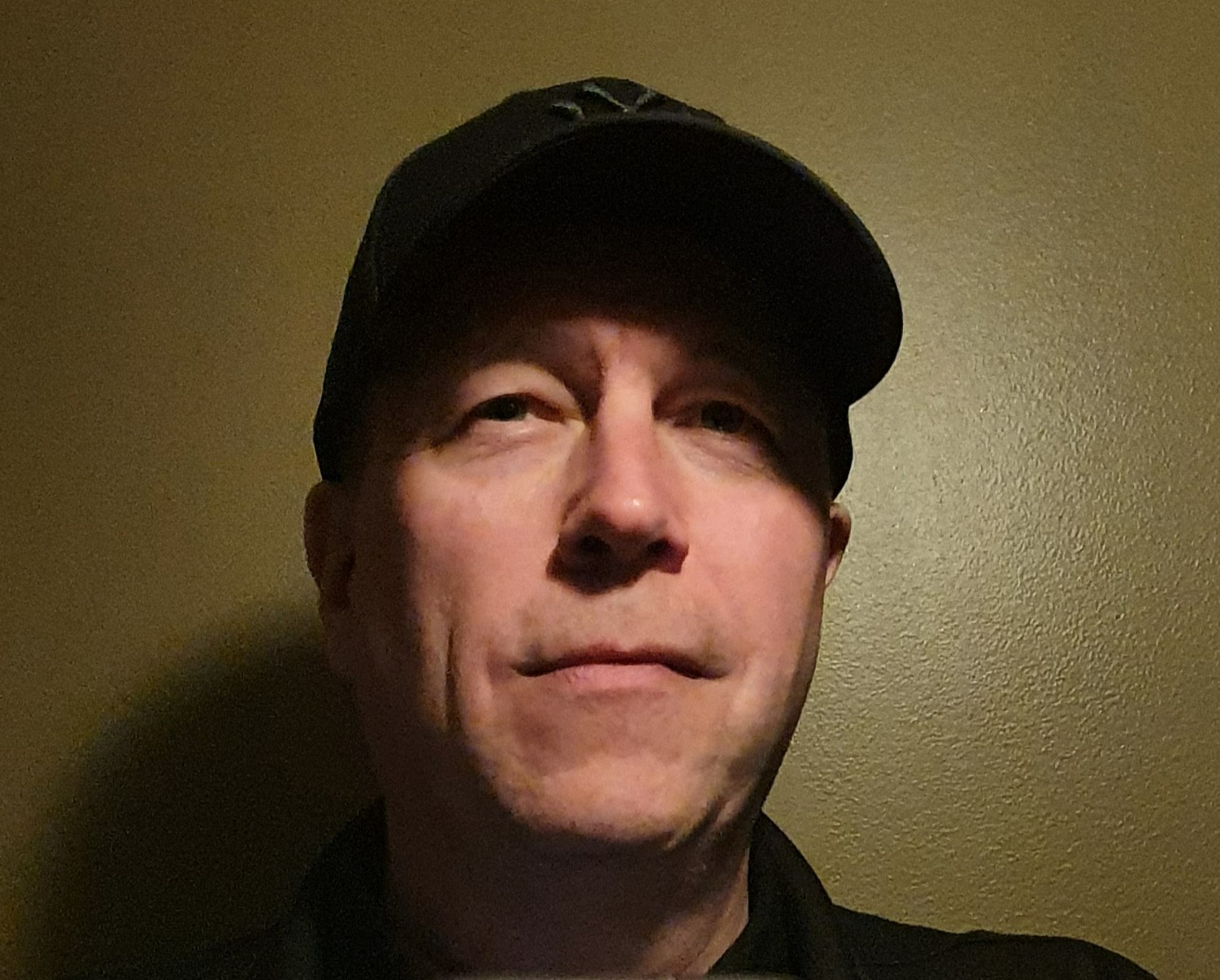 After working for many years as a collaborator with artists like Jan Bang, David Sylvian, Sidsel Endresen, Eivind Aarset and Arve Henriksen, Punkt co-founder Erik Honoré released his first solo album "Heliographs" on the Hubro label in 2014. The album was positively received, Uncut Magazine highlighting its "artisan delicacy and nerve-tingling beauty", and Dagens Næringsliv calling it "beautiful and inviting music which challenges the listeners' traditional understanding of song structure".
In 2017, Honoré released the follow-up, "Unrest".
Apart from releases under his own name, Erik Honoré has contributed to around 50 recordings, notably "Uncommon Deities" by Jan Bang / Erik Honoré with David Sylvian, Sidsel Endresen and Arve Henriksen; the Punkt album "Crime Scenes"; "Punkt Live Remixes vol. 1" with Jan Bang, Jon Hassell and Sidsel Endresen; David Sylvian's albums "Died in the Wool", "The Blemish Remixes" and "Camphor"; and as a co-composer/-producer on several Arve Henriksen albums including "Chiaroscuro", "Cartography" and "Places of Worship".
Erik Honoré has performed live with, among others, Jon Hassell, Sidsel Endresen, Nils Petter Molvær, David Sylvian and Arve Henriksen. Together with Jan Bang, he has brought the Punkt concept to more than 25 cities around the world. He has also composed music for films and written three novels published by Norway's largest publisher, Gyldendal.